Inclusive Business, One Project at a Time
The FairBuilding Network is a free online platform that helps Non-Profit Organisations (NGOs)
with building projects and social housing developers to connect with building product suppliers,
contractors, subcontractors, architects and engineers who are willing to help.
Sign up and become a partner
Promote your construction project
Upload details about your project and we will help you connect with committed suppliers.
Access construction project leads
Extend your sales, increase your brand visibility, and give back to the community by connecting with organizations that need your products and services.
Commit to make a difference
Support FairBuilding Network to magnify its reach and impact.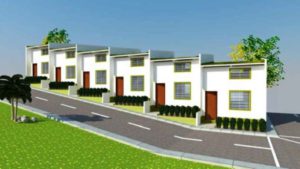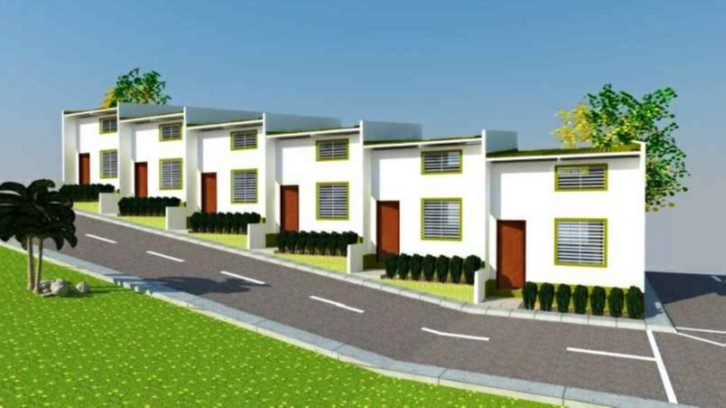 Status: Ongoing
Developer: Social Action Center – Diocese of Legazpi (SAC-Legazpi)
Danish International Human Settlement Service (DIB)
Alternative Planning Initiatives (ALTERPLAN)
Bill of Quantities: Available
Location: Guinobatan, Albay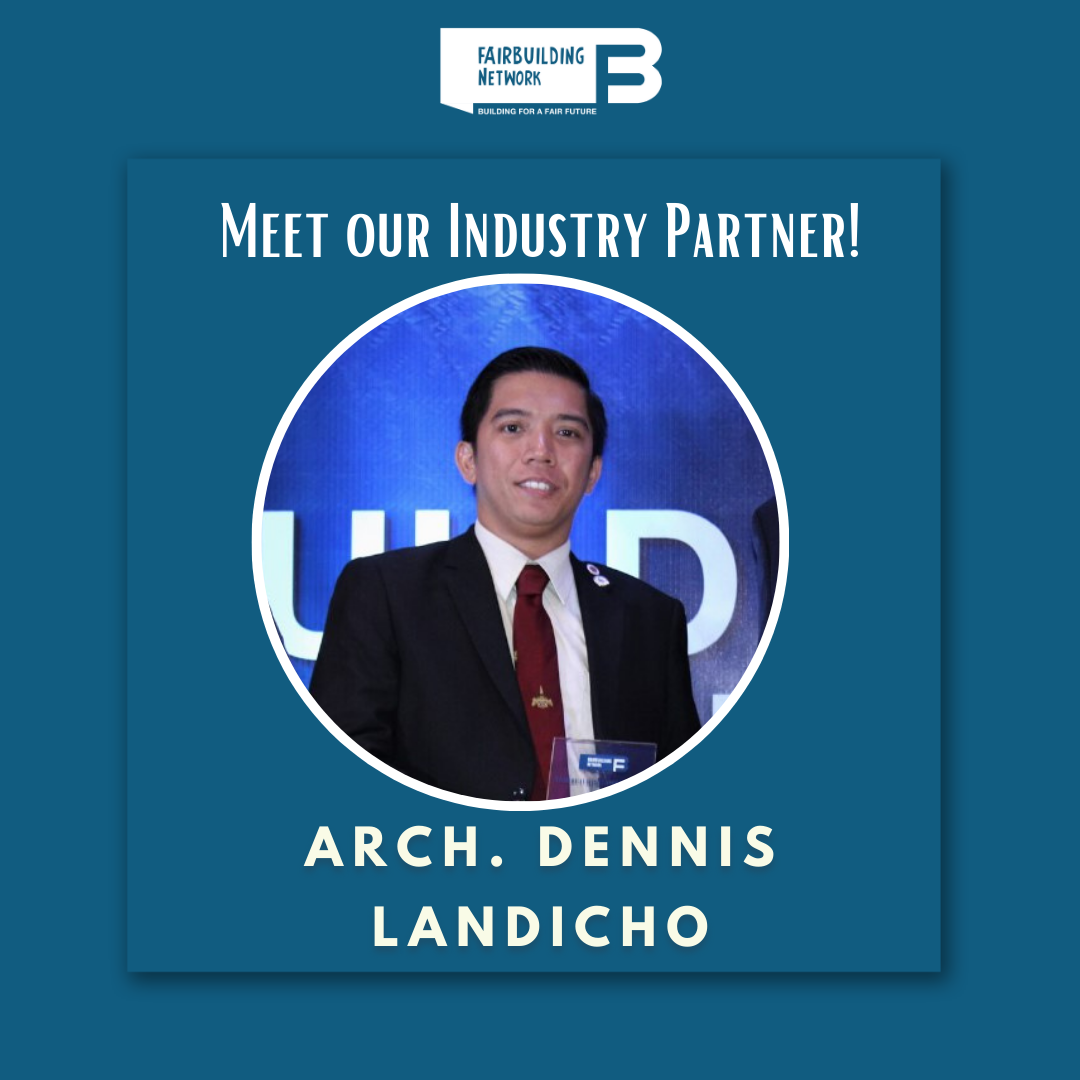 We would like to commend Arch. Dennis Landicho, one of FairBuilding's industry partners, for his generous and active support of FairBuilding projects. Architect Dennis, joined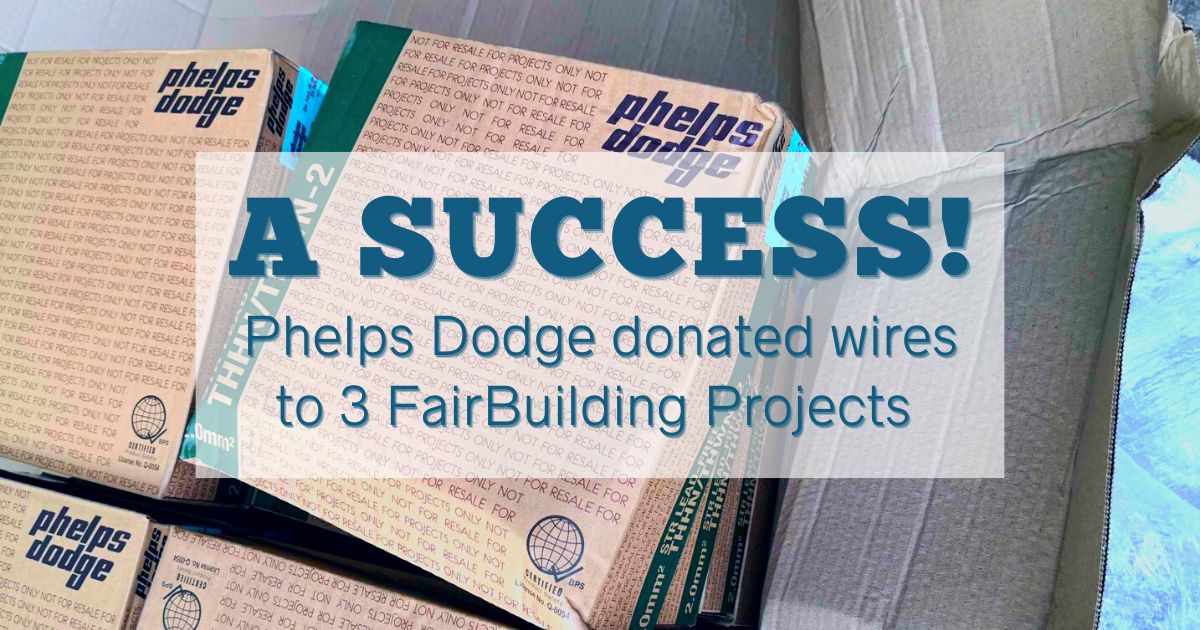 Phelps Dodge entered the new year by successfully donating wires worth PHP 276,626.95 to three (3) Fairbuilding projects. As one of FairBuilding Network's newly-added industry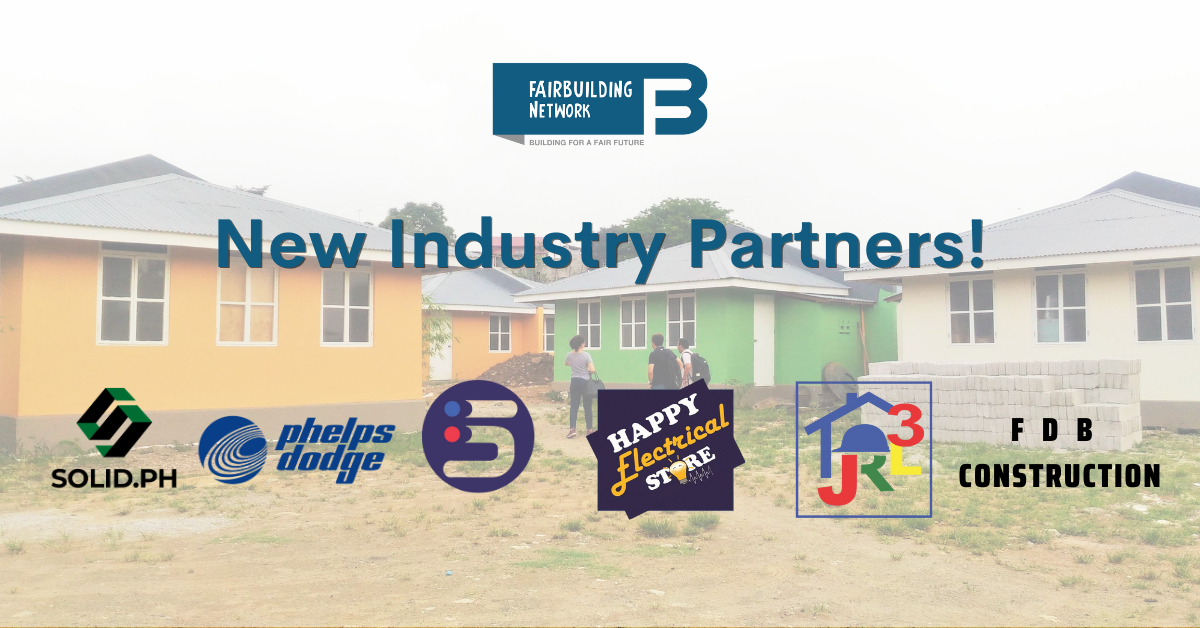 FairBuilding Network closed the last quarter of the year 2022 by adding new Industry Partners that committed themselves to making a difference! Industry Partners pledged
Fairbuilding is proudly sponsored by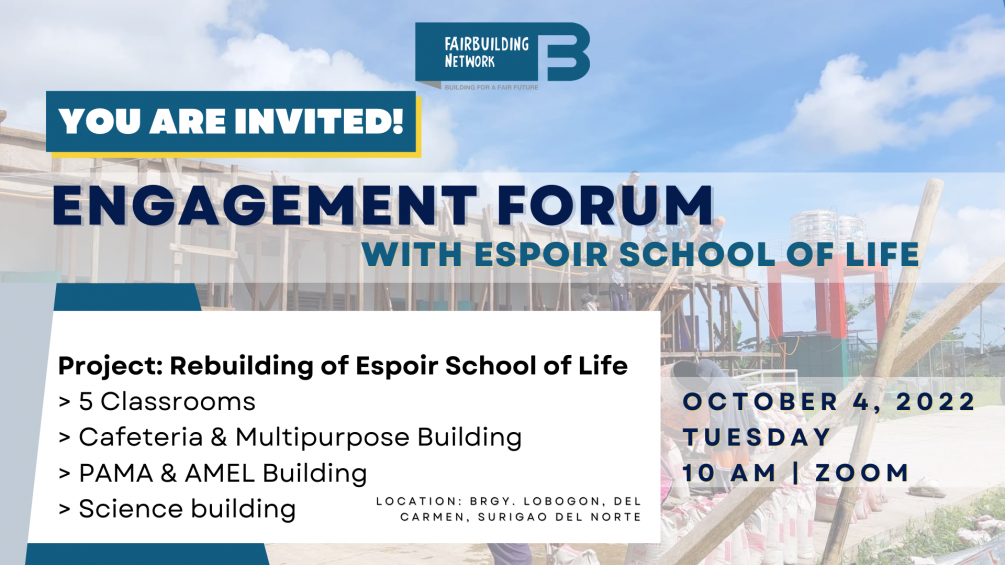 Engagement Forum with Espoir School of Life
On December 16, 2022, Siargao Island was the direct hit of typhoon Odette. The school buildings and farming livelihood program were also devastated. The purpose of this forum is to hope for possible collaboration towards the projects in delivering inclusive education both in formal and non-formal methods. Currently, Espoir School of Life is rebuilding its school buildings and plans to put up a science laboratory, playground, and multi-purpose building to create a conducive place for learning. They also deliver non-formal education to parents and community members in island communities to equip them with different skills to assist in their livelihoods.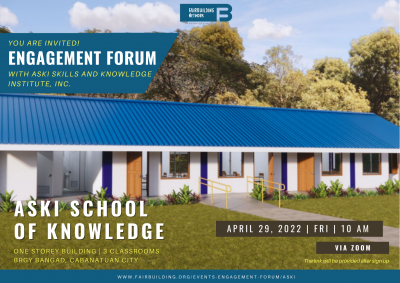 Engagement Forum with ASKI Skills and Knowledge Institute, Inc.
This year, ASKI will push through with the plans of constructing the school building (ASKI School of Knowledge ), this project is in partnership of BuildChange Philippines. They plan to build a one-storey building with three classrooms.