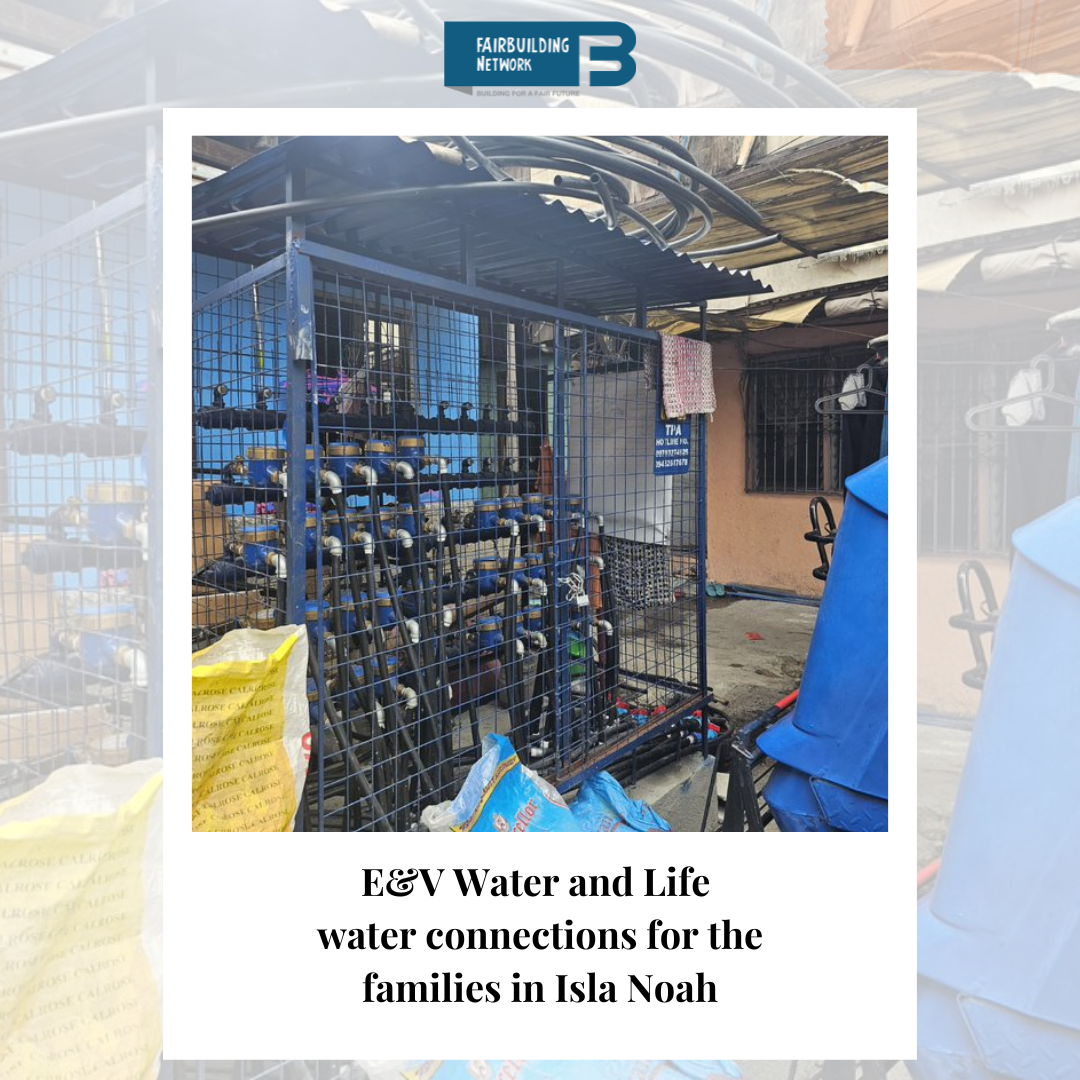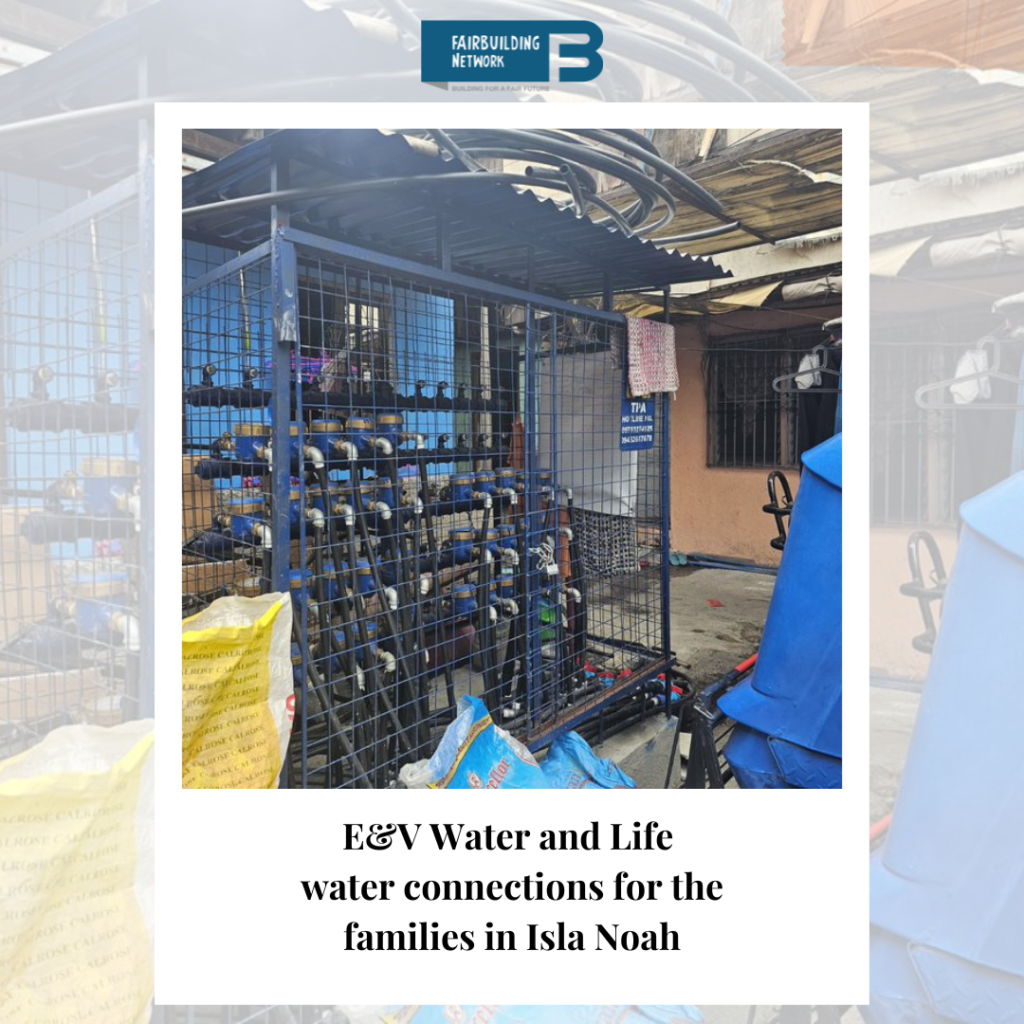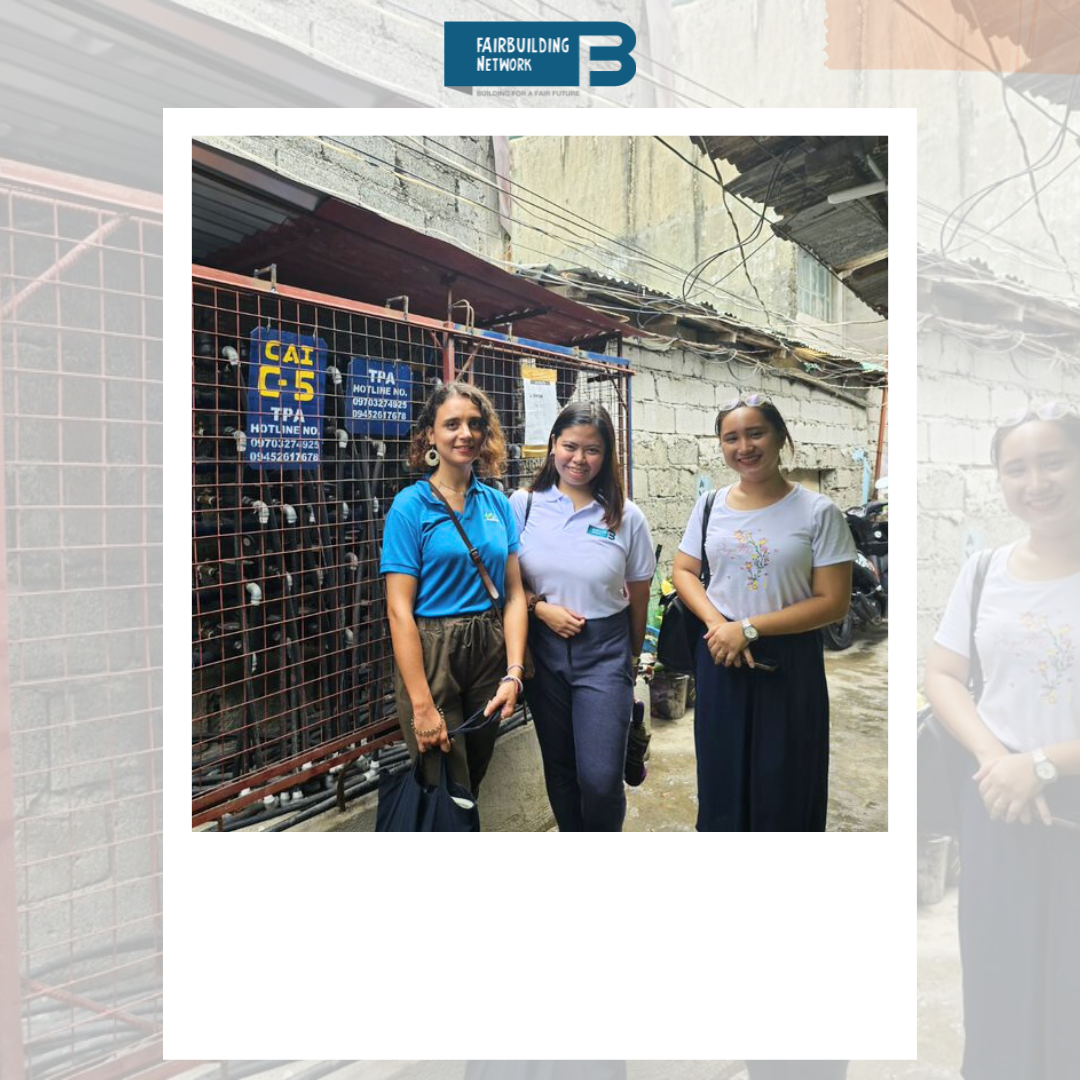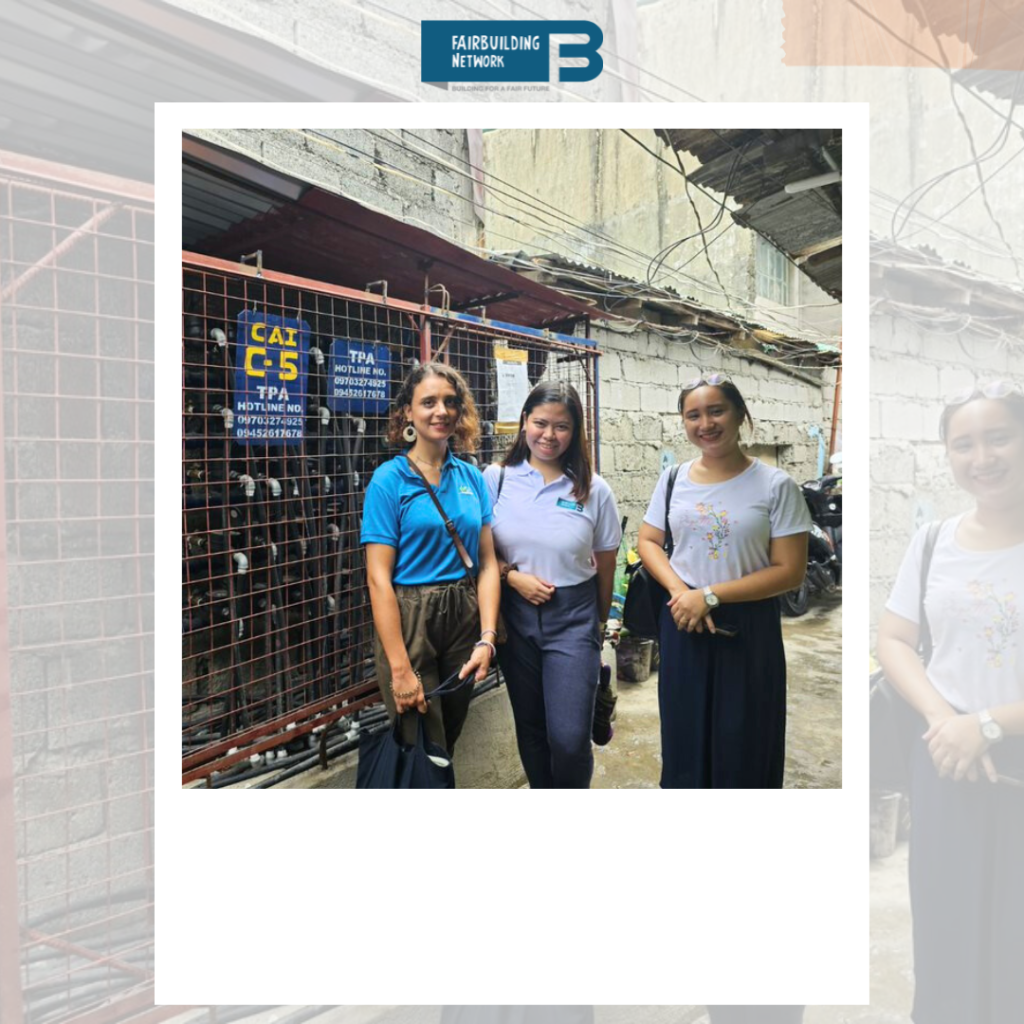 Last May 4, 2023, FairBuilding Network dropped by E&V Water and Life and Tubig ng Pag-Asa (TPA), the organization's social enterprise in Bacoor, Cavite to visit their water network projects in the community of Isla Noah.  
E&V Water and Life were able to construct a water network of 243 water connections and more than 50 families in Isla Noah were able to benefit from clean and drinking water. Despite being in an urbanized area, water access has always been one of the community's major problems. To maintain sustainability, E&V's social enterprise, Tubig ng Pag-asa helps deliver and access safe running water to different households in the neighborhood. 
The partnership of FBN and E&V Water and Life started last year. Since then, they have benefited from industry partners that wish to donate their items to FairBuilding Network projects. As the construction of water networks remains as one of their main programs, the NGO has greatly benefited from suppliers of PVCs and fittings for their current and future water connections nationwide. 
FBN Industry Partners that have been part of E&V Water and Life projects are the ff: 
Atlanta Industries – PVC fittings

 

Summex Trading – lighting materials

 
To know more about E&V Water and Life and Tubig ng Pag-asa, visit their website and their social media platforms: