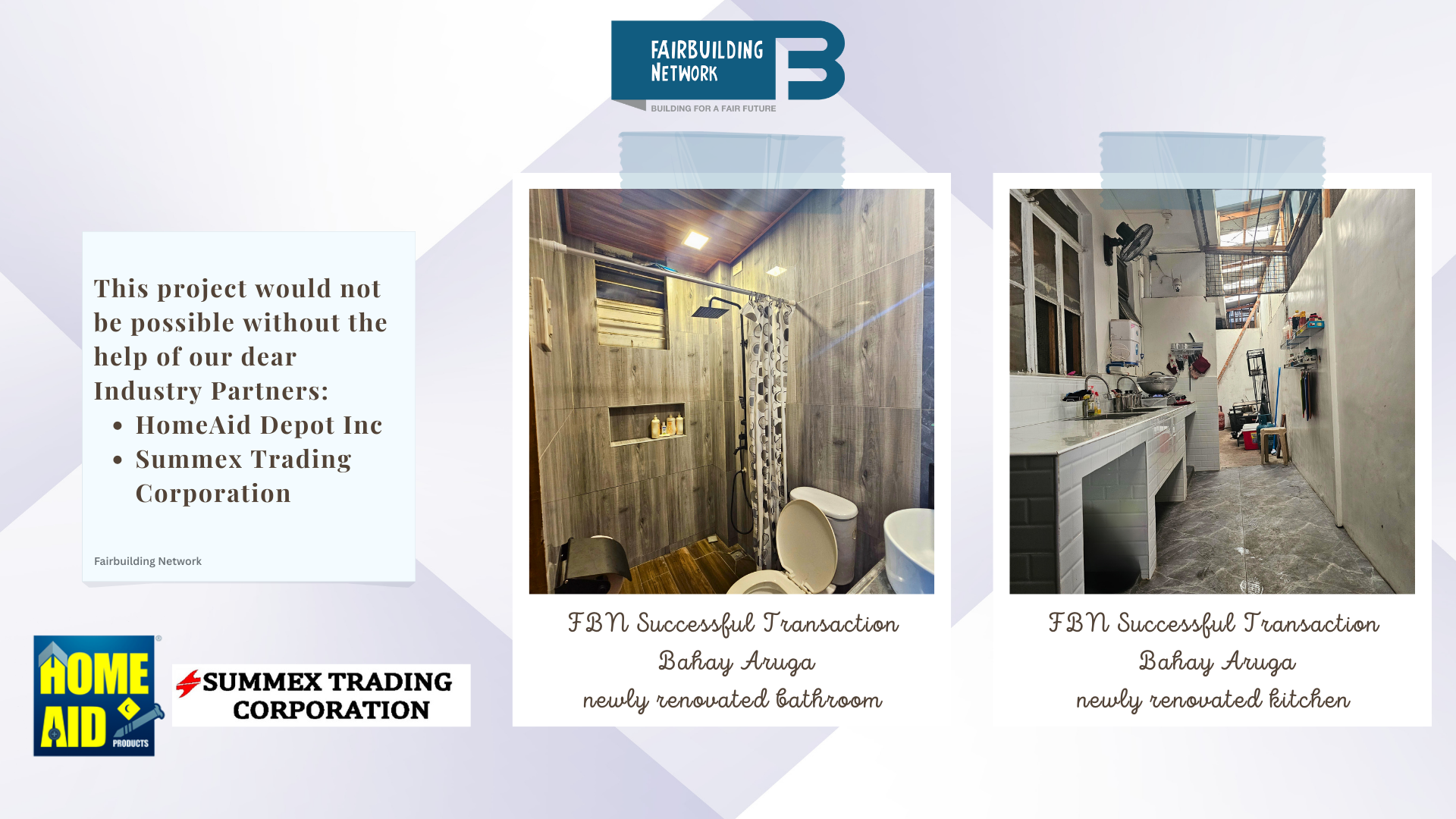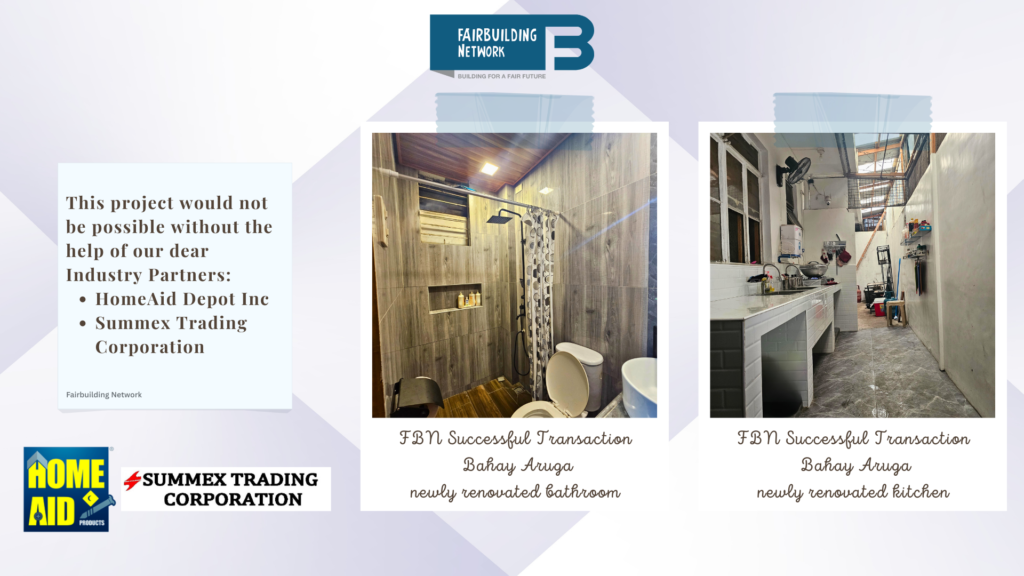 The FairBuilding Team was able to visit the construction project of Bahay Aruga: the renovation of their halfway house and their newly built canteen located in Ermita, Manila. Bahay Aruga, one of our newest Social Building Partners caters to pediatric cancer patients from various provinces in the country who are undergoing treatments at the Philippine General Hospital (PGH) through their free temporary shelter. 
The renovation of the halfway house started early this year and is still ongoing to ensure a comfortable and safe stay for the patients and their parents. Bahay Aruga also built a canteen as the organization's social enterprise to create a livelihood for the parents and help with the needs of the children.  
Big thanks to these companies for giving discount and donation to Bahay Aruga's construction project: 
HomeAid Depot Inc.: 30% discount

 

Summex Trading Corporation: donations

 
To know more about Bahay Aruga and their program, visit their official Facebook page: www.facebook.com/bahayarugainc.