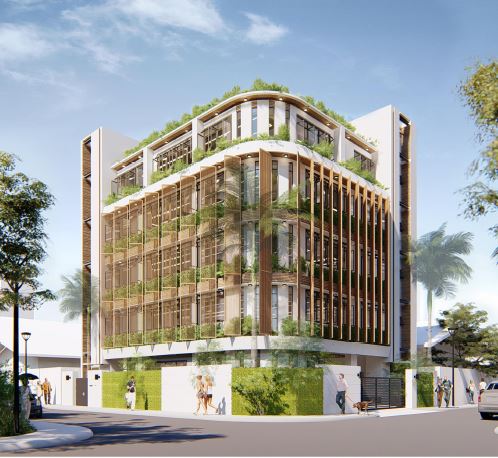 Stairway Foundation Inc. is a non-stock, non-profit, non-government child care organization located in Puerto Galera, on the island of Oriental Mindoro. It was established in 1990 by Lars C. Jorgensen and Monica D. Ray as an alternative program for the most marginalized and endangered street children in the Philippines.

This year the organization will start building a 5-story contemporary working space with the architectural help of Palafox Associates. The vision of the project is to provide a well-designed structure that will serve as a working space can be used by multiple organizations and individual at any given time.

Aside from shared workspace, the building will also feature an open eating are or cafeteria, dorm rooms, that are easily accessible by the building occupants either through stairs or elevator. Their objective is to design a fully functional edifice that caters to the need of the building's users and to provide people a variety of spaces to interact, explore and relax.

The construction of the building is set to start this year under the supervision of Absolute Industrial's Design and Construct team.