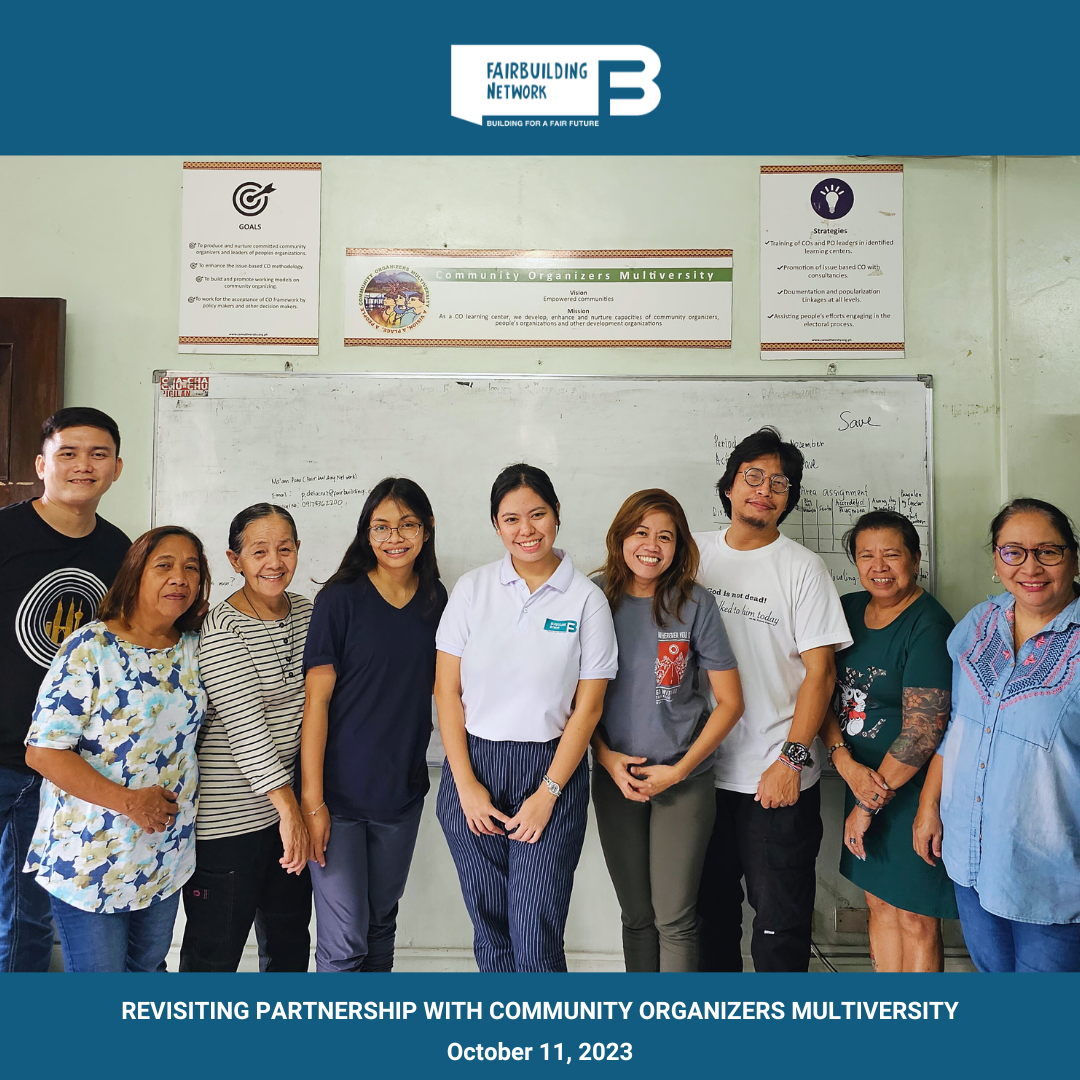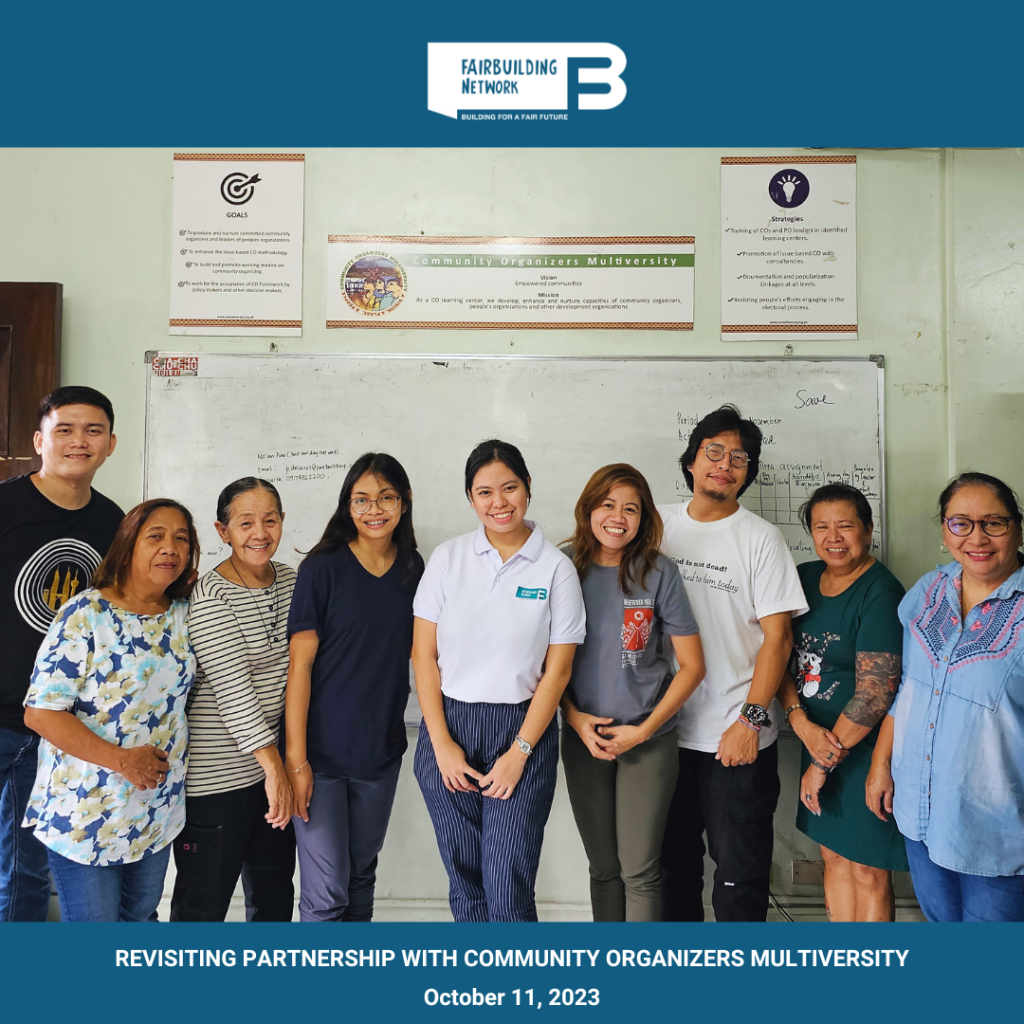 It was a pleasure to reconnect with one of our pioneer Social Building Partners in FairBuilding, Community Organizers Multiversity (COM), yesterday in their office in Diliman, Quezon City.
The visit was filled with catchups and revisiting of the said partnership, where COM shared success stories of their projects with various Industry Partners through FairBuilding for the past years before the pandemic. Through this reconnection, we are excited to highlight COM's projects in the areas of Rizal, Laguna, and Taguig City, wherein numerous repairs and rehabilitations are currently ongoing to help urban poor communities in the said areas.
Established in 1994, Community Organizers Multiversity served as an alternative learning center for community organizers, people's organization leaders, and other NGO workers in empowering inclusive communities that are gender responsive and resilient. With community organizations as their tool for development and empowerment, the organization continues to look for innovations in building an integrated and sustainable development process.
Watch out for COM's construction projects wherein urban, rural, and indigenous communities are its beneficiaries, and together, let's continue to make a difference in building a fairer future for every Filipino family.