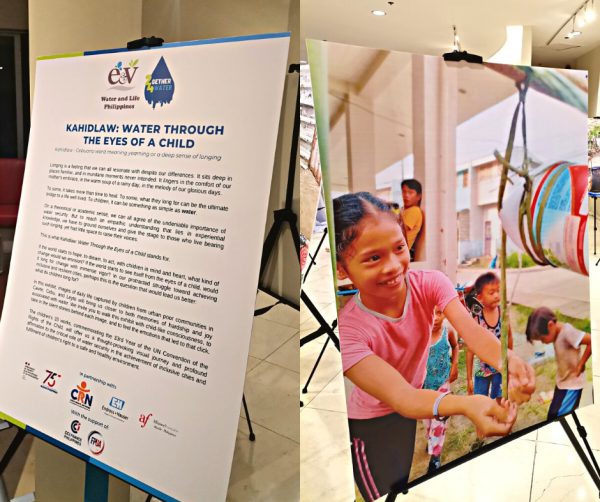 A phrase to describe E&V Water and Life Philippines' water campaign, 2gether4water where the Fairbuilding Team was invited to enrich the goal of achieving inclusive and resilient cities through water-empowered communities sustained with a whole-of-system approach. E&V Water and Life Philippines, one of our Social Building Partners, launched this campaign through the conference and photo exhibition last November 8th at the Alliance Francaise de Manille as part of the 75th Anniversary of the France-Philippines Diplomatic Relations Celebration. The event anchored the campaign of strengthening collective action by bringing all stakeholders into one room and discussing critical issues of water and its connection with social inclusion and most importantly, the country's climate resiliency.
With the reality of water as the basic necessity of every humankind, the conference has provided a space for all stakeholders – non-government sectors, industry sectors, government sectors, and the grassroots level of the community—to share ideas, concepts, and experiences as we work together towards climate resiliency and social inclusion and its connection with clean water and sanitation. The campaign launch concluded with the photo exhibition, "Kahidlaw: Water Through the Eyes of The Child" where communities supported by E&V Water and Life captured real-life situations on the importance and necessity of water from the perspective of a child.
Along with the other stakeholders, Fairbuilding Network supports this campaign as we continue to live our goal and vision of seeing the country achieve an inclusive and resilient nation through the products and services we can offer and advocates. We, at Fairbuilding, encourage the construction industry sector for us to work together and move forward toward this goal one project, at a time.