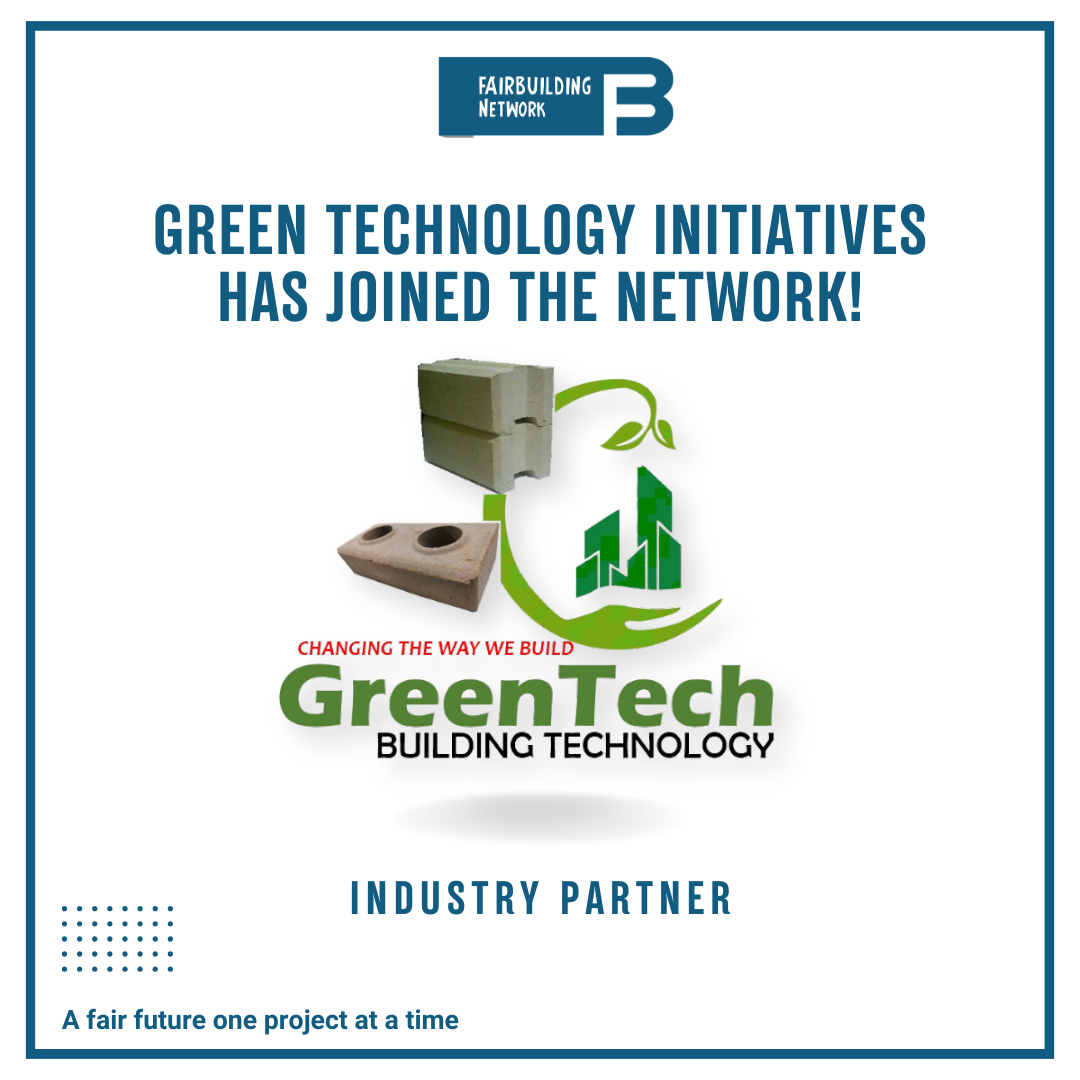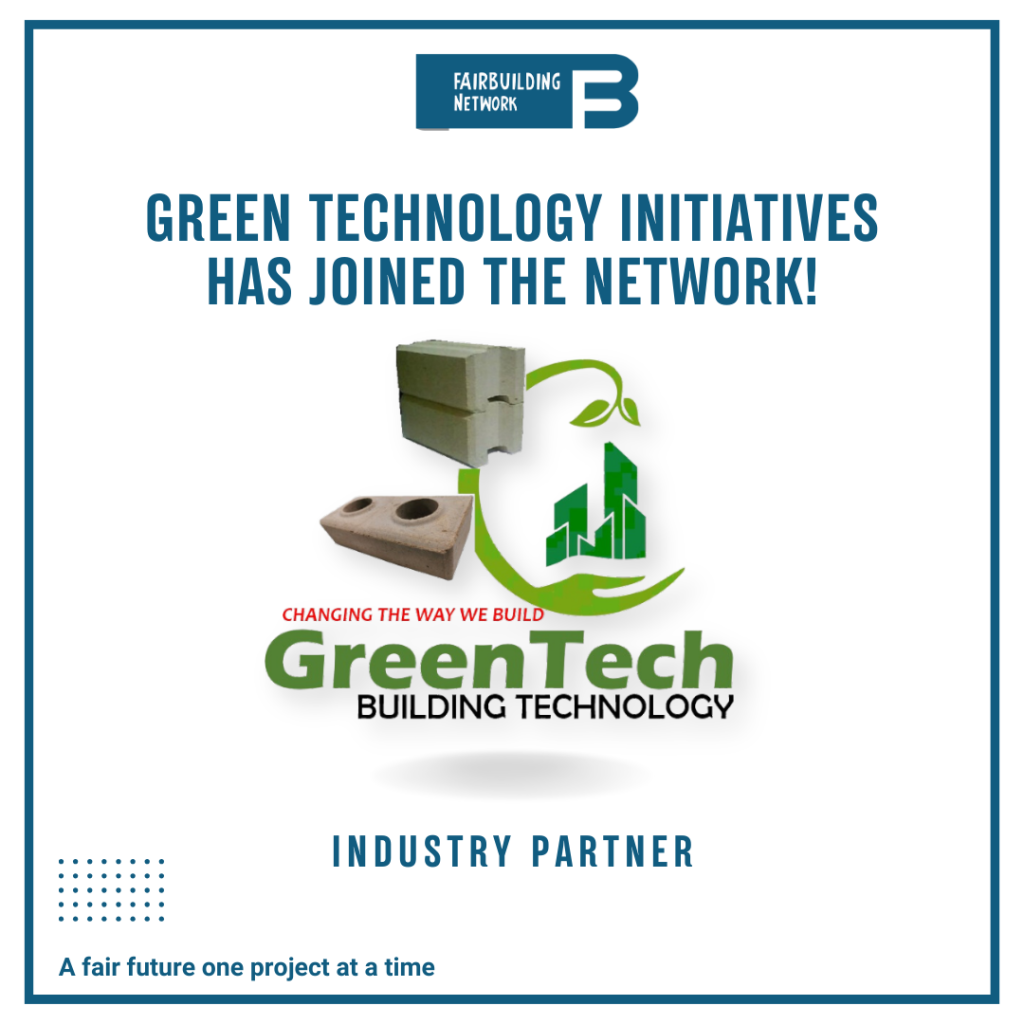 Let's change the way we build!
With the undergoing paradigm shift in the construction industry of building awareness in various environmental concerns and need for sustainable building practices, Green Technology Initiatives has provided an eco-friendly alternative.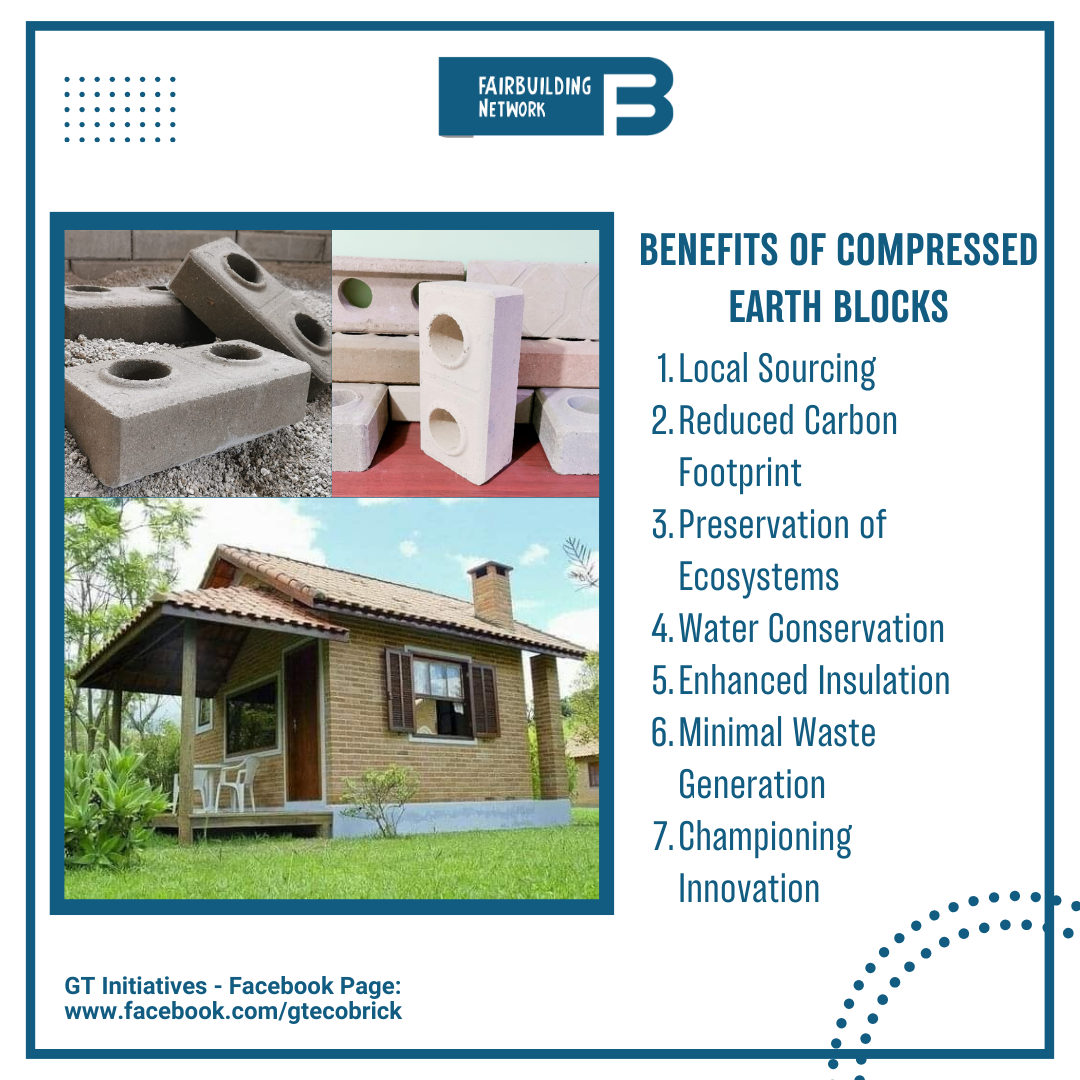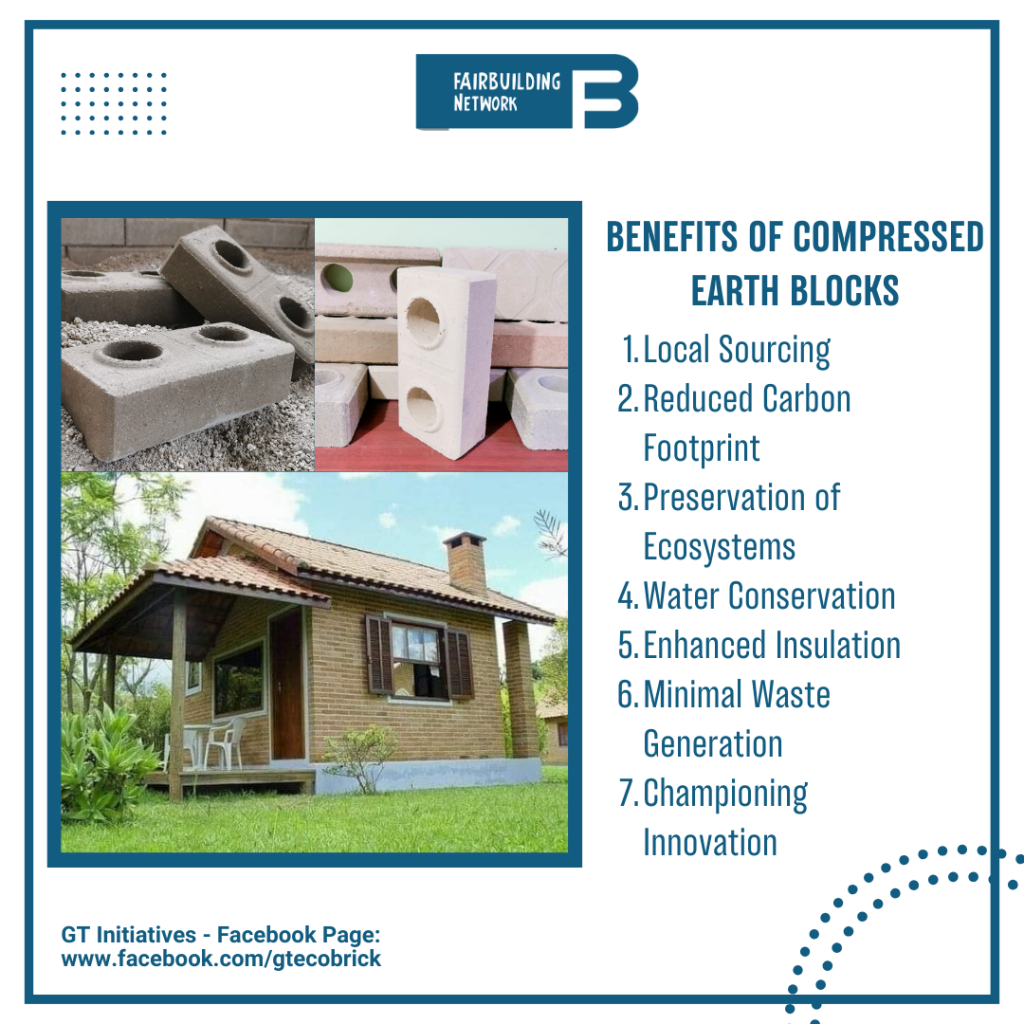 Through GT Eco-Brick Technology, the production of a compressed earth blocks paves way for a harmonious relationship between the construction and the environment. And with its newly fostered partnership with FairBuilding Network, we aim to take a step forward of highlighting this re-imagined approach to its wide network of Social Building partners, presenting them a viable alternative to conventional blocks and contributing to the global movement toward environmentally responsible building practices.
As one of our Industry Partners, we will be providing Green Technology Initiative exclusive access to different FBN projects offering this eco-friendly product to different non-government organizations in the country.
To know more about their products and their initiatives, don't forget to check out their official Facebook page: https://www.facebook.com/gtecobrick
𝗔𝗿𝗲 𝘆𝗼𝘂 𝗮𝗻 𝗡𝗚𝗢 𝗮𝗻𝗱 𝗶𝘀 𝗶𝗻𝘁𝗲𝗿𝗲𝘀𝘁𝗲𝗱 𝗶𝗻 𝘁𝗵𝗶𝘀 𝗼𝗳𝗳𝗲𝗿? 𝗢𝗿 𝗮𝗻 𝗜𝗻𝗱𝘂𝘀𝘁𝗿𝘆 𝗣𝗮𝗿𝘁𝗻𝗲𝗿 𝗹𝗼𝗼𝗸𝗶𝗻𝗴 𝗳𝗼𝗿 𝗳𝗿𝗲𝗲 𝗽𝗿𝗼𝗷𝗲𝗰𝘁 𝗹𝗲𝗮𝗱𝘀? Email us at [email protected].