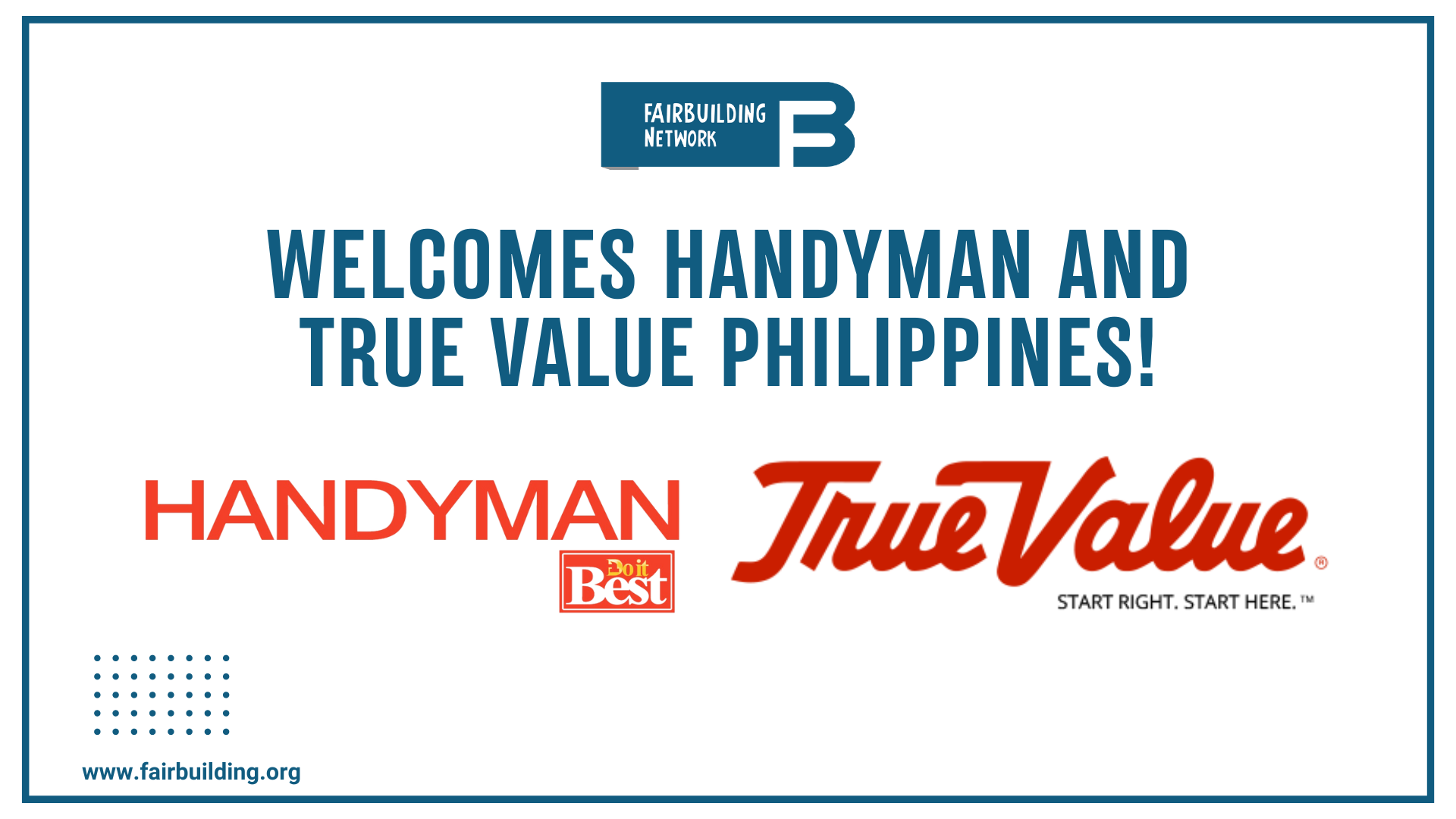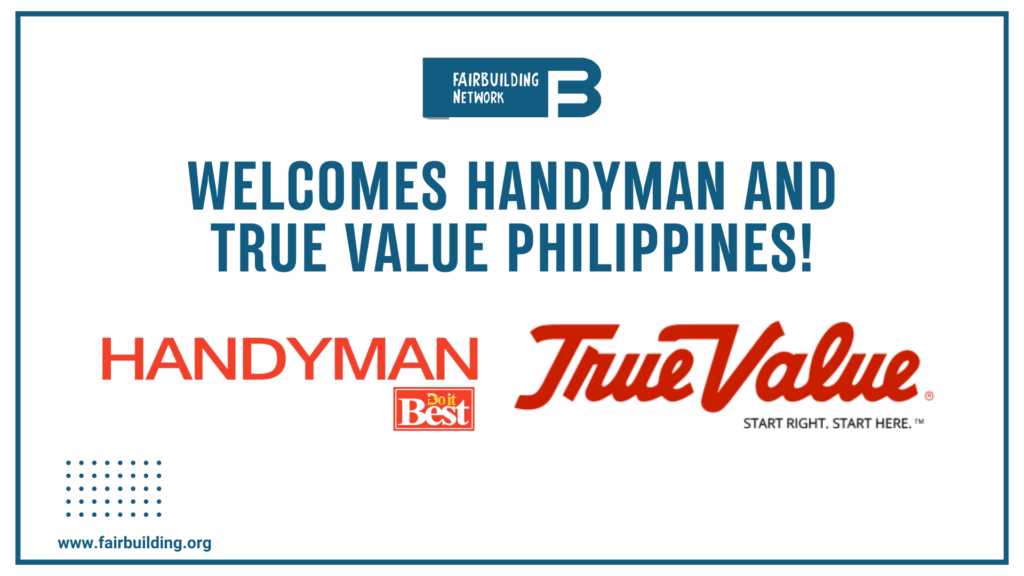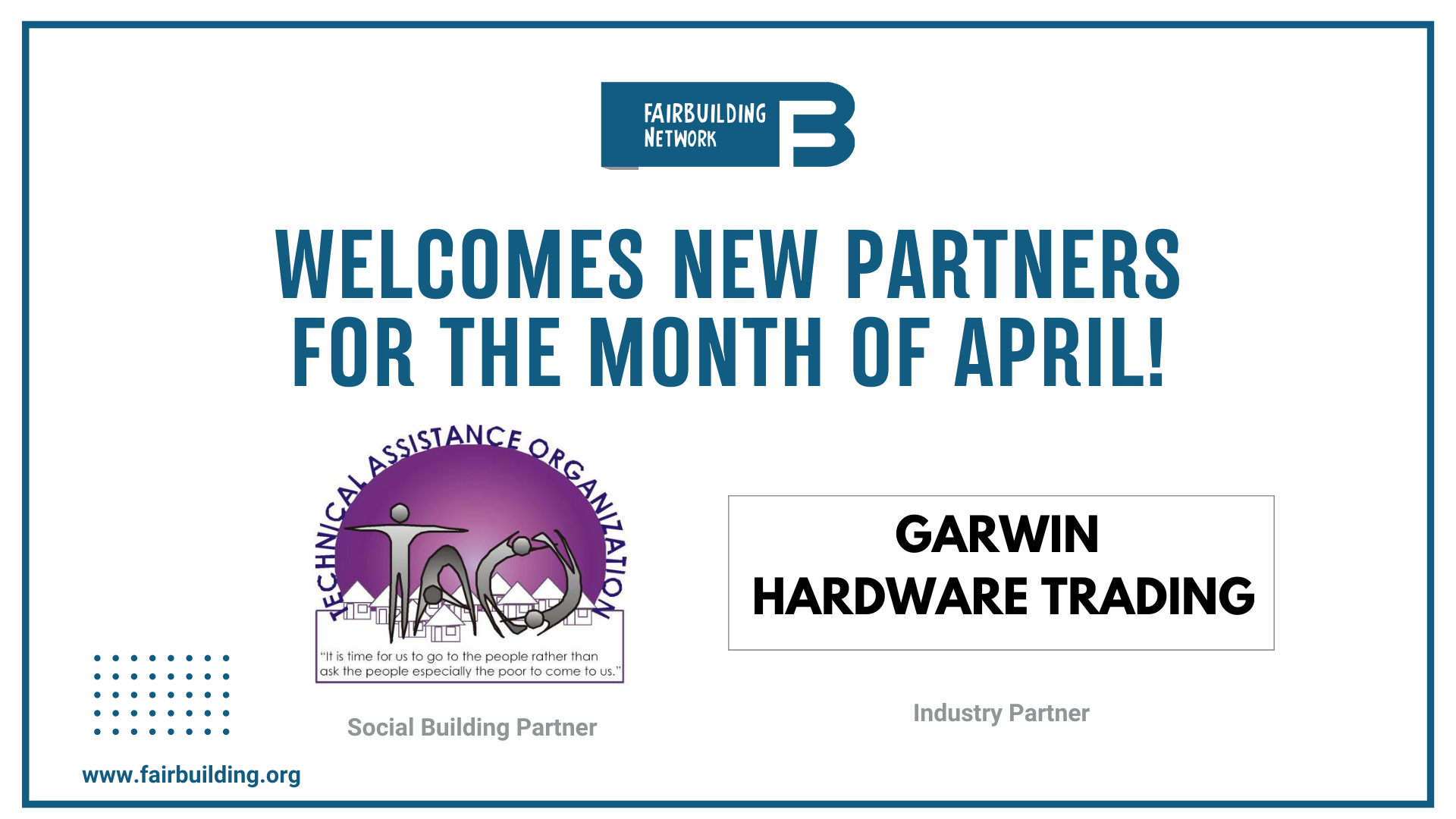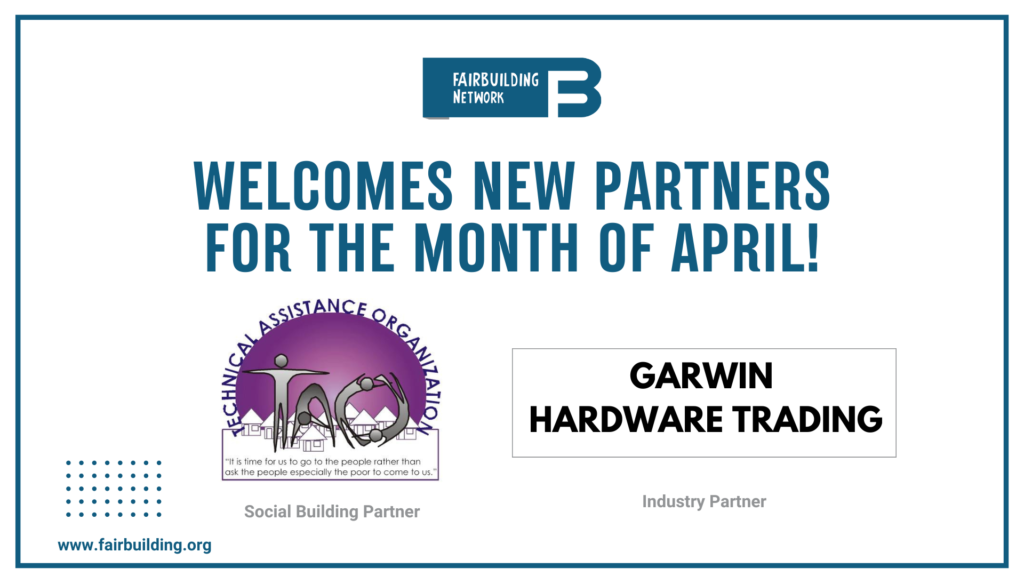 Handyman and True Value Philippines Partnership with FairBuilding Network targets to bring value for money materials to NGO projects 
 
There are indeed great opportunities to explore as Robinsons Retail Holdings business units such as Handyman and True Value join the network of industry partners that commit to making a difference in the construction market! 
 
Being one of the most trusted hardware stores in the country and with branches in over 191 stores nationwide, Handyman's variety of hardware products will now be more accessible for the base of the pyramid market looking for value-for-money materials for their construction projects. 
Along with Handyman's onboarding, True Value has also joined FairBuilding to help improve the homes of communities supported by our wide network of non-government organizations. Known as a destination store for home and office improvement needs, its mission is to carry out high-quality hardware and houseware items for their homes. 
 
FairBuilding offers our new industry partners an opportunity to engage with communities in a more sustainable way that ensures not just income for a business but empowerment through their products and services. Handyman and True Value commit to making a difference by giving FairBuilding partners and its projects discounted prices on their hardware needs. We are positive for greater possibilities, one project at a time, through this new partnership! 
Welcome, TAO-Pilipinas, our new Social Building Partner! 
FairBuilding has continued to widen its network by adding new partners who believe in its mission to overcome poverty one project at a time. TAO-Pilipinas believed in FairBuilding's initiatives to highlight off-the-radar construction projects through its platform. 
TAO-Pilipinas is a women-led, non-profit NGO of technical professionals who wanted to pursue a socially responsive practice. Their expertise allows them to extend their technical support and service to urban and rural poor people's organizations through people's planning, profession/consultancy services, capacity building and training, post-disaster rehabilitation, research, and young professional formation. 
For two decades, TAO Pilipinas has extended their assistance and service to 49 community organizations, built 25 small infrastructures, and 163 disaster-resilient houses. They've also conducted numerous workshops on people's planning in collaboration with government agencies and non-government organizations. 
Through its partnership with FairBuilding, construction projects from their supporting communities and their expertise will be highlighted in the sector of the construction industry, helping them secure economical building materials and gain project leads as well. 
We are happy to have TAO-Pilipinas on board to make a difference through FairBuilding! 
 Welcoming Garwin Hardware Trading to the network of FBN Industry Partners! 
FairBuilding Network has been empowering MSMEs through time by encouraging hardware stores and supplier's in local areas to join the network and engage in different non-government construction projects. Garwin Hardware Trading, a Quezon City-based hardware store that cater various construction materials and supply.  
As the lifeline of the economy, we aim to encourage MSMES or smaller-scale businesses to also look into NGO projects as it can help them gain profit in a socially impactful approach.  
Are you a supplier of construction materials? Or a service provider? Join the network to engage in communities through your products and services!