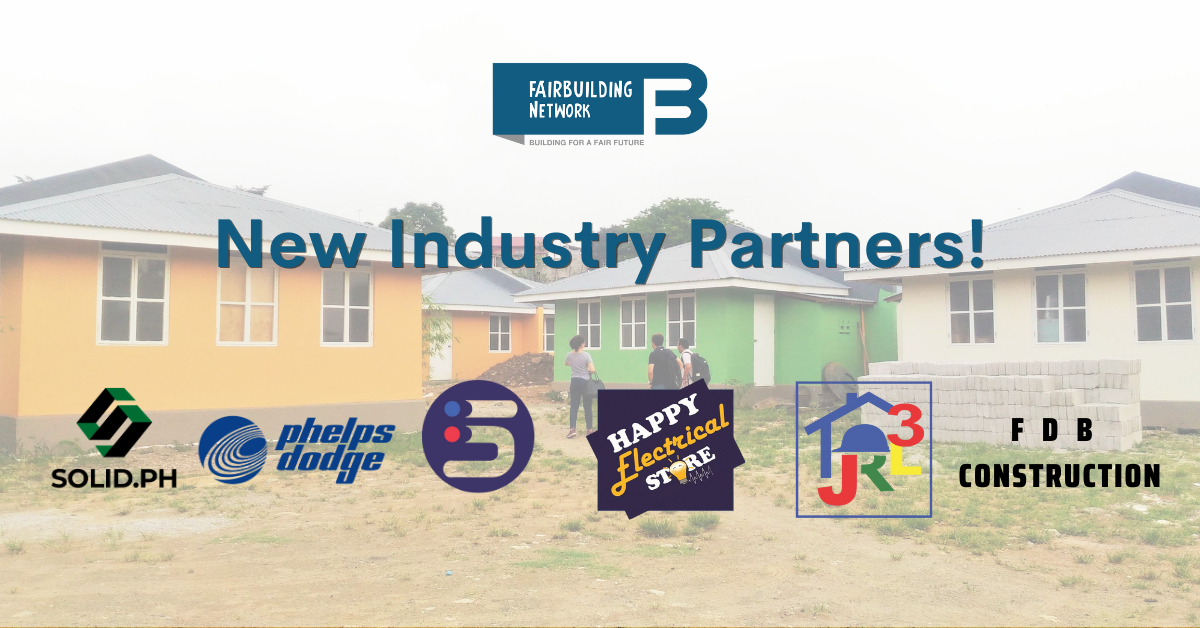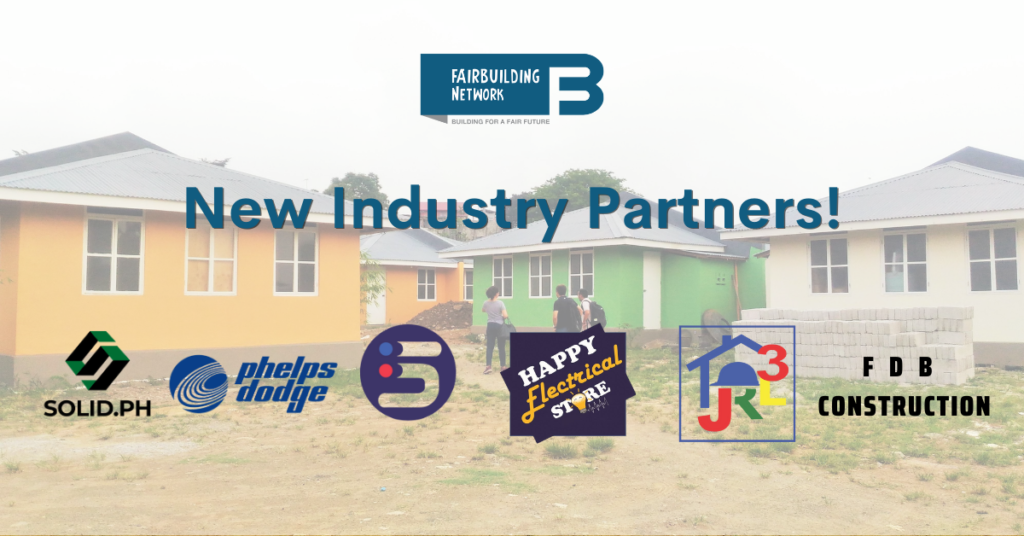 FairBuilding Network closed the last quarter of the year 2022 by adding new Industry Partners that committed themselves to making a difference! Industry Partners pledged to support off-the-radar construction projects by our Social Building partners. By providing pro-bono or discounted rates, our construction industry partners can be part of a social movement through a more sustainable approach.  
Get to know them! 
Solid.PH 
A leader in providing high-quality gabions, sheet piles, folding containers, portalets, and solar PV systems in the country, Solid.PH joined FairBuilding Network to reach far-flung construction projects and be able to help them through their products. Committed to providing solutions to key issues in the country in the field of construction, agriculture, and sustainable energy, SOLID.PH intends to give discounts to Fairbuilding projects through their products and services.  
Phelps Dodge 
Phelps Dodge, one of the leading manufacturers of wires and cables in the country, continues to provide world-class wire and cable products for 60 years now. As they continue to strive for high-quality products and innovation for their company, they are also actively involved in supporting community-based housing projects by giving financial assistance and donations to various NGO projects. Partnered with FairBuilding Network last October 2022, we hope to assist Phelps Dodge in reaching out to construction projects developed by our Social Building Partners for the benefit of various Filipino communities.  
Meet our Bicol-based industry partners! 
With construction projects located in far-flung areas, Fairbuilding aims to expand its network and also give opportunities to suppliers and distributors to be part of a social project. By reaching out to small to medium businesses such as hardware stores and shops, the goal of making a great difference in a community can be achieved.  
Happy Electrical Store 
One of our pioneer industry partners in the Bicol area, Happy Electrical Store is a one-stop shop with its main branch office located in Daraga, Albay, and a second branch in Sorsogon. They are offering electrical, plumbing, electronic and DIY items to cater to the needs of their fellow Bicolanos. As they partner with us in FairBuilding, we are excited to give Happy Electrical Stores an open door to support NGO projects through their products! 
JRL3 and FDB Construction and Supply 
JRL 3 Construction and Supply is a construction firm that supplies materials such as steel windows, grills, and roofing sheets in the area of Albay. Catering residential and industrial projects, JRL 3 is looking forward to being part of NGO projects from our network in order to give back to the community through their expertise, services, and products.  
FDB Construction, on the other hand, is also a newly Bicol-based construction and development firm. Similar to JRL3, FDB also commits to providing its support and service to off-the-radar construction projects to make a difference.  
Saverite Builders Supply 
Located in the busy streets of Legazpi, Albay, Saverite Builders is a dealer/distributor of various hardware supplies in the area. With products and brands ranging from structural supplies, paints and chemicals, wiring devices, plumbing, finishing, and fire protection and safety, Saverite joins the network to be a great help to Bicol project and give what they can offer either pro-bono or at a discounted price.   
It is indeed a reality that the current economic climate took a toll on our industry, nonetheless, we commend our industry partners for continuing to support Fairbuilding projects grasping the importance of building a fair future!