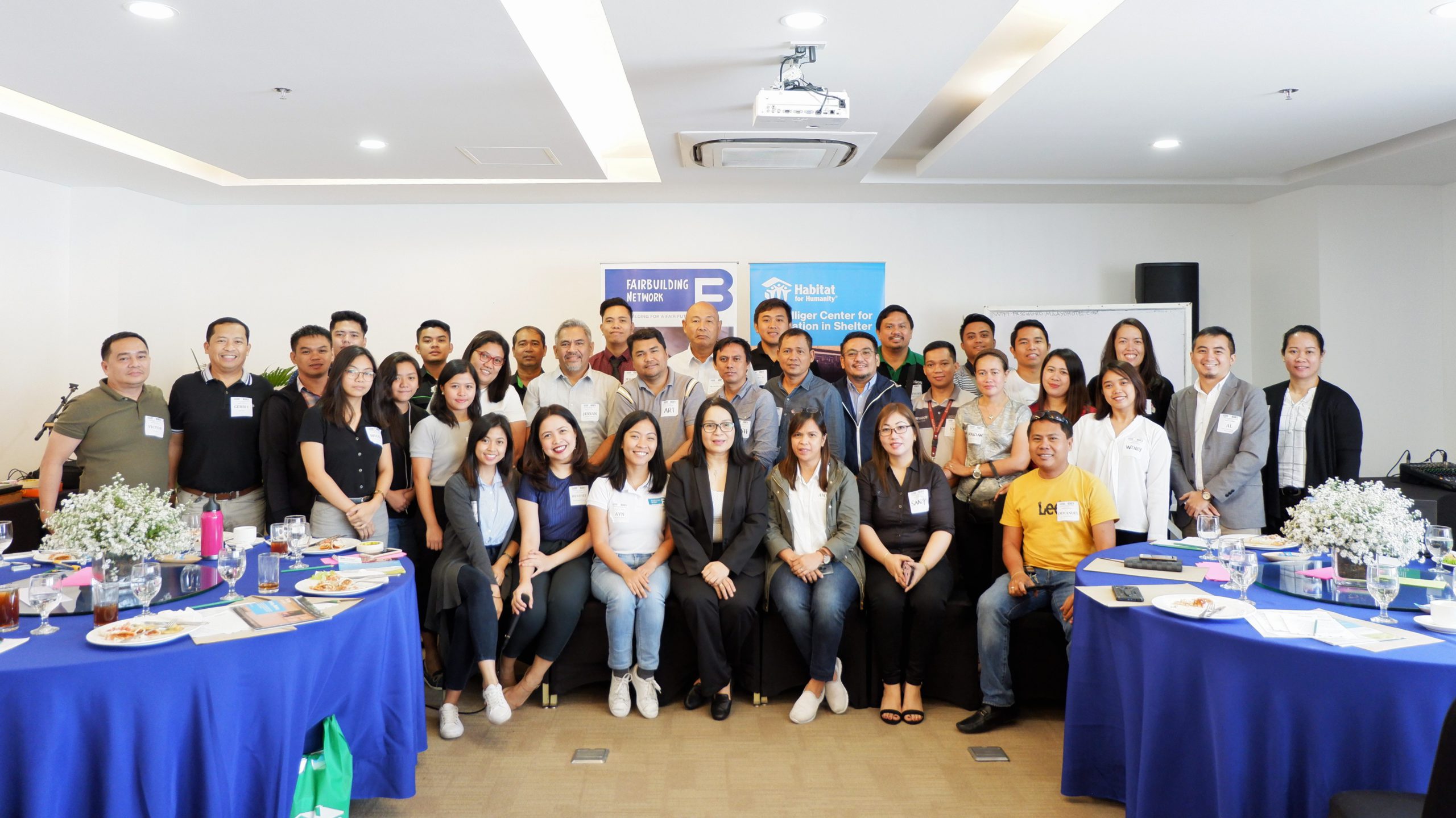 In partnership with Habitat for Humanity's Terwilliger Center for Innovation in Shelter (TCIS) and Habitat Philippines, Fairbuilding held the engagement forum in Maayo Hotel, Mandaue City, Cebu on the 18th of July 2019.
The first objective of the program is to present Fairbuilding's NGO construction projects in the area of Visayas and Mindanao to Cebu-based construction suppliers and service providers.
The second objective of the agenda is to discuss the outcome of the Rapid Market Assesment on Roofing Materials in Cebu, a study that was spearheaded by Habitat's TCIS and was a collaboration with Fairbuilding Network.
The event was truly a success, new opportunities and partnerships have been opened through the event. Habitat's TCIS team is looking forward to providing support to construction companies in order to expand their market to the low-income segment.
Fairbuilding is also looking forward to helping build more houses in Visayas and Mindanao, now that new construction industry partners in finally on board in the FBN network.