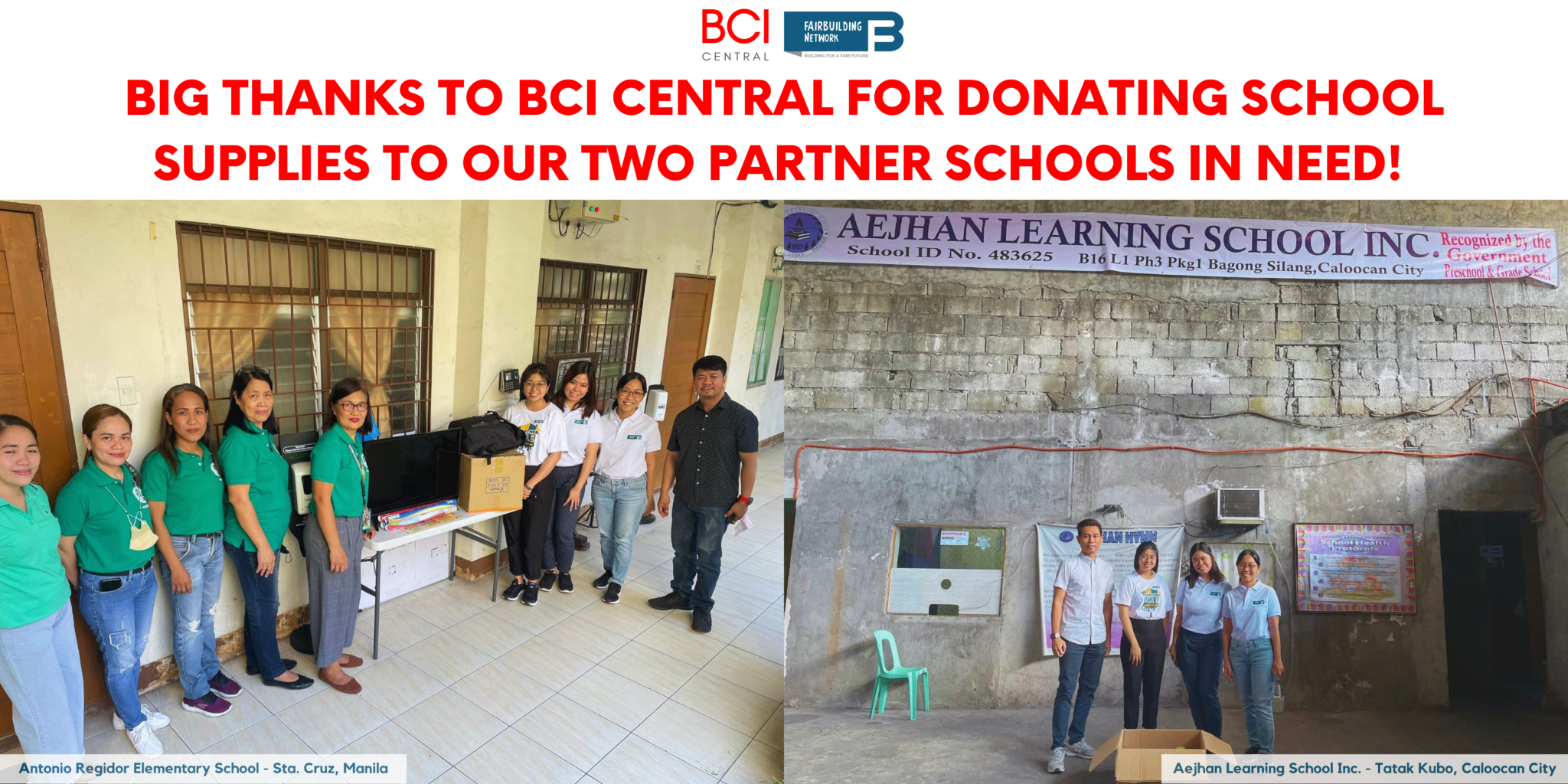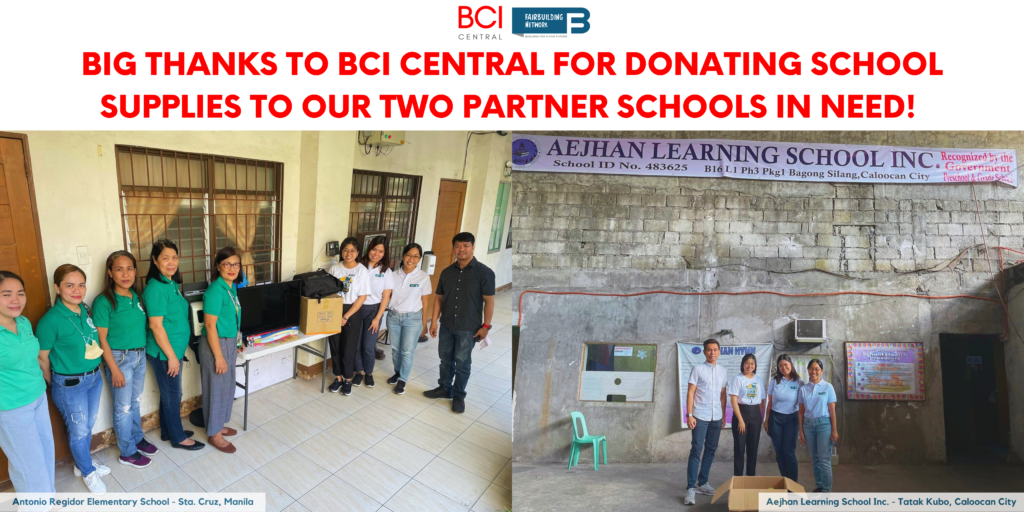 Last December 2022, we held our last CSR activity in our company (BCI Central) – a donation drive for our partner schools located in Metro Manila.  We're proud to share that we were able to raise 9,000 pesos. The FairBuilding Network used the money to buy school supplies and activity books that will be donated to the chosen school beneficiary. 
On February 10, 2023, the FairBuilding Network team visited and dropped the donation (school supplies, learning books, activity kits, and snacks) to two (2) partner schools, Aejhan Learning School and Antonio Regidor Elementary School, with the vision of making a difference in the lives of the children of Metro Manila. 
The two (2) schools situated in Caloocan City and Manila City each received materials worth Php 4,500 to give teachers and the pre-school students ages instructional essentials to help them in their learning process and physical development. A site visit was also done to assess what FairBuilding can do to help the school's upcoming and ongoing construction projects.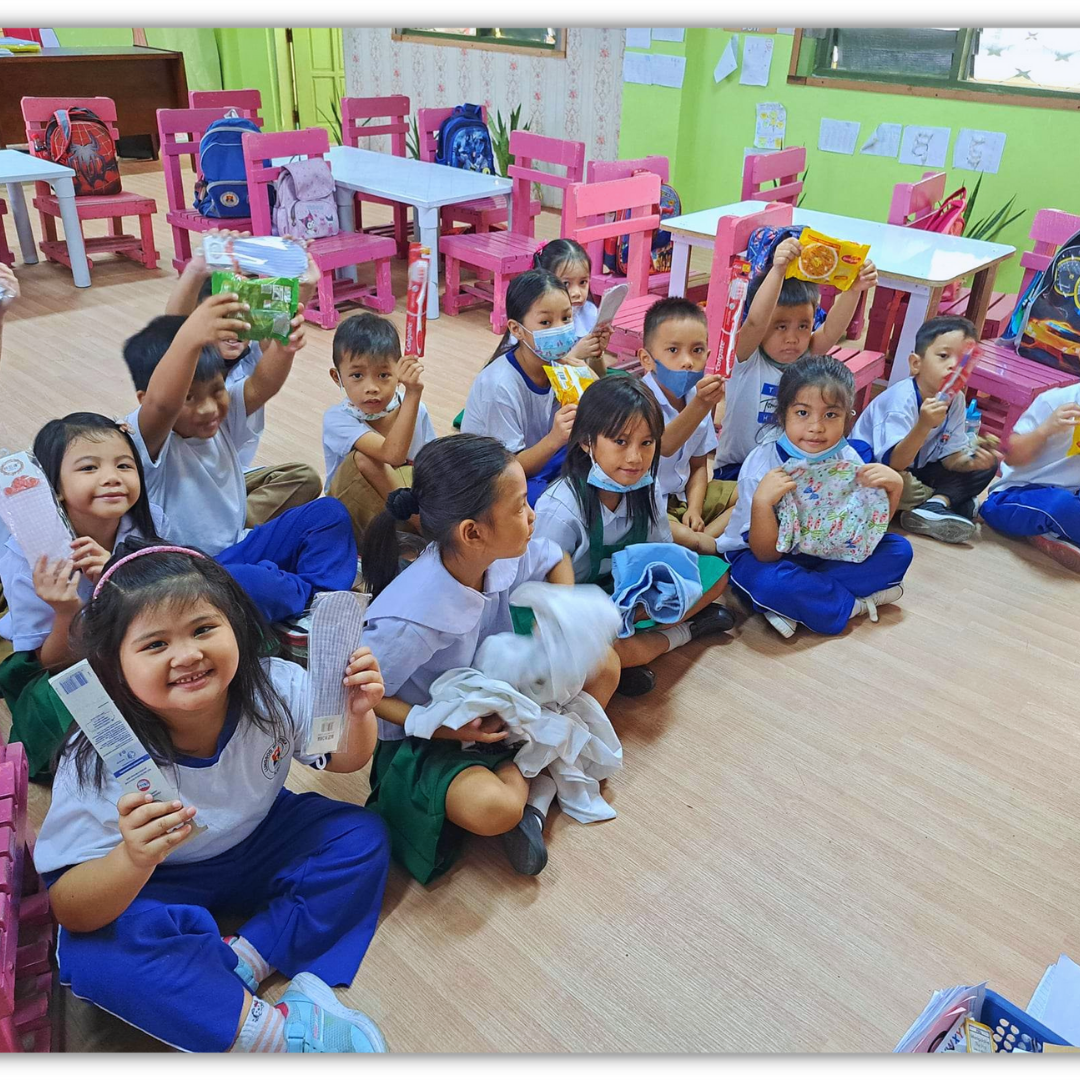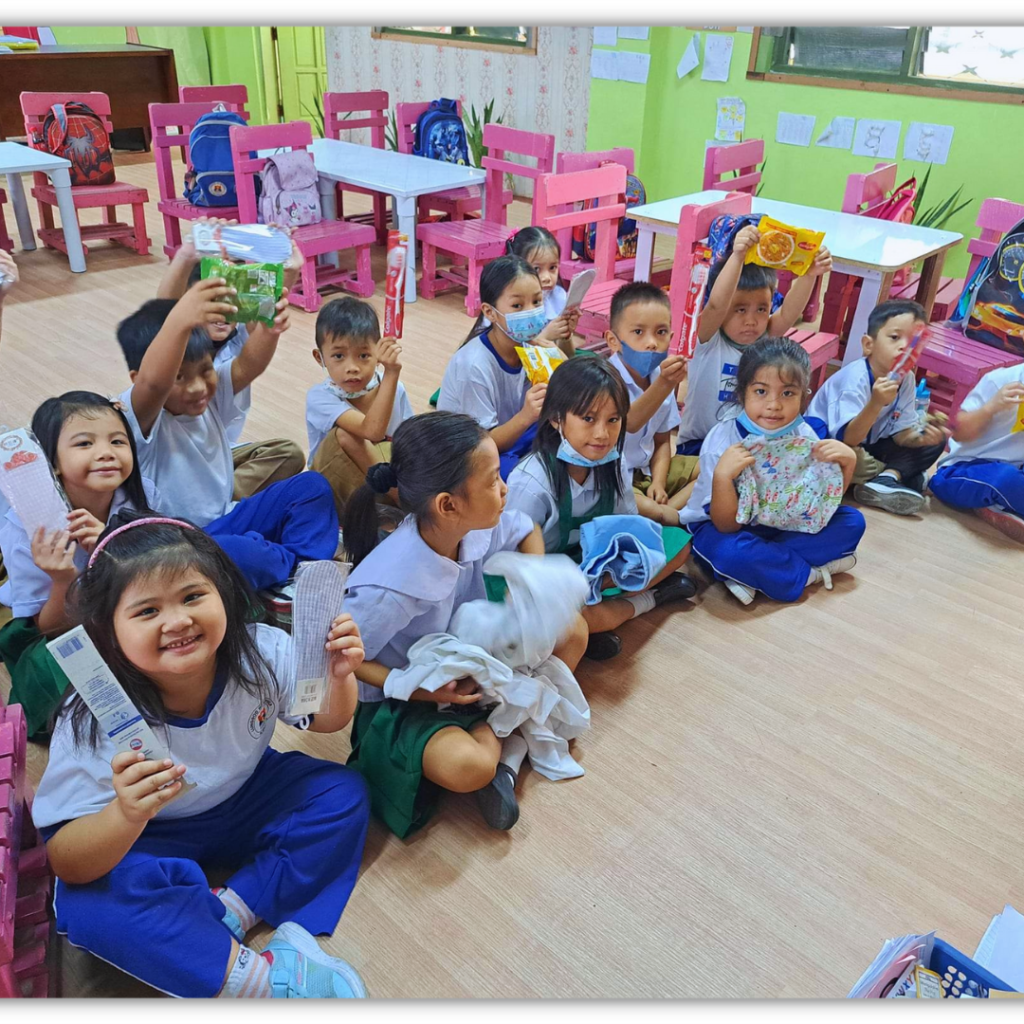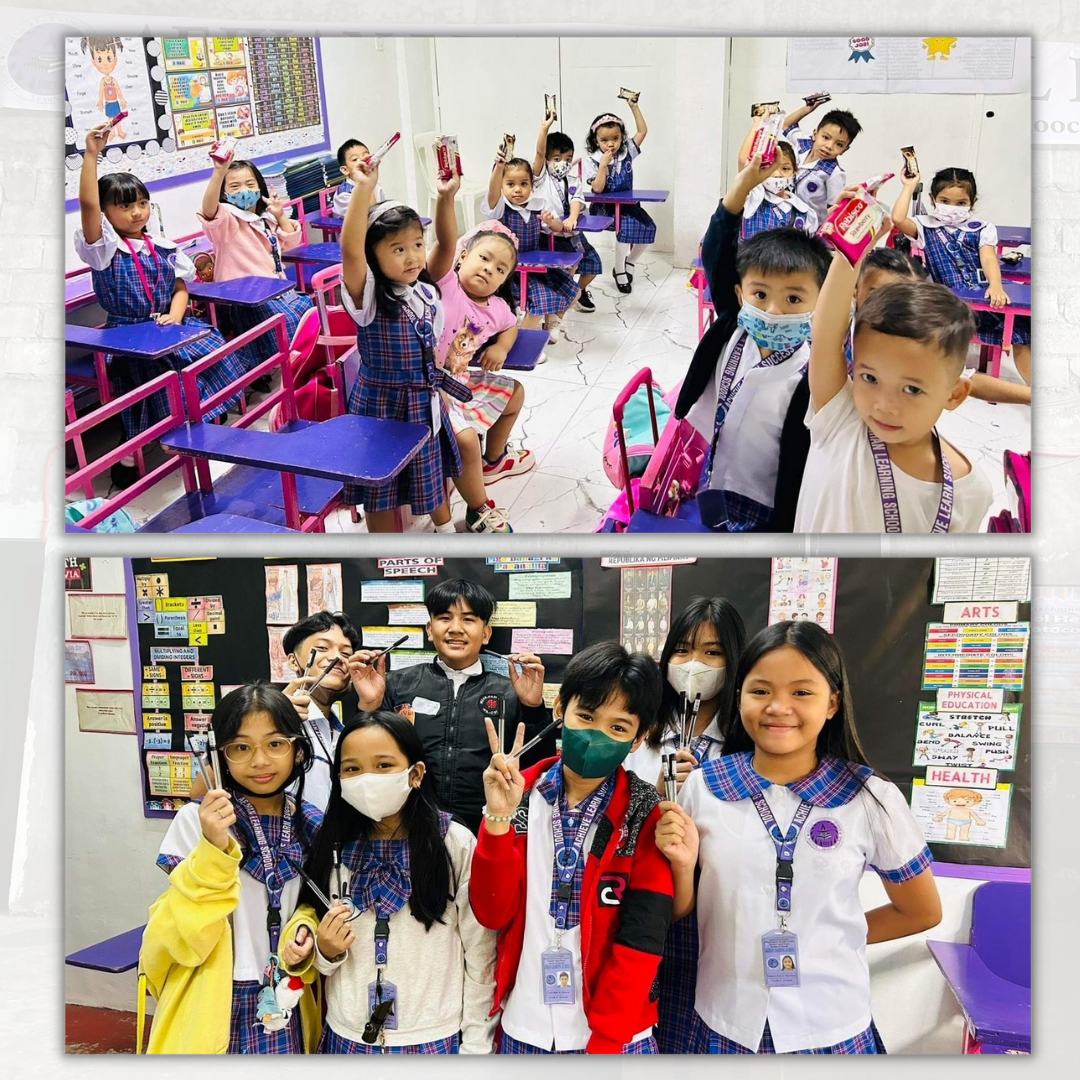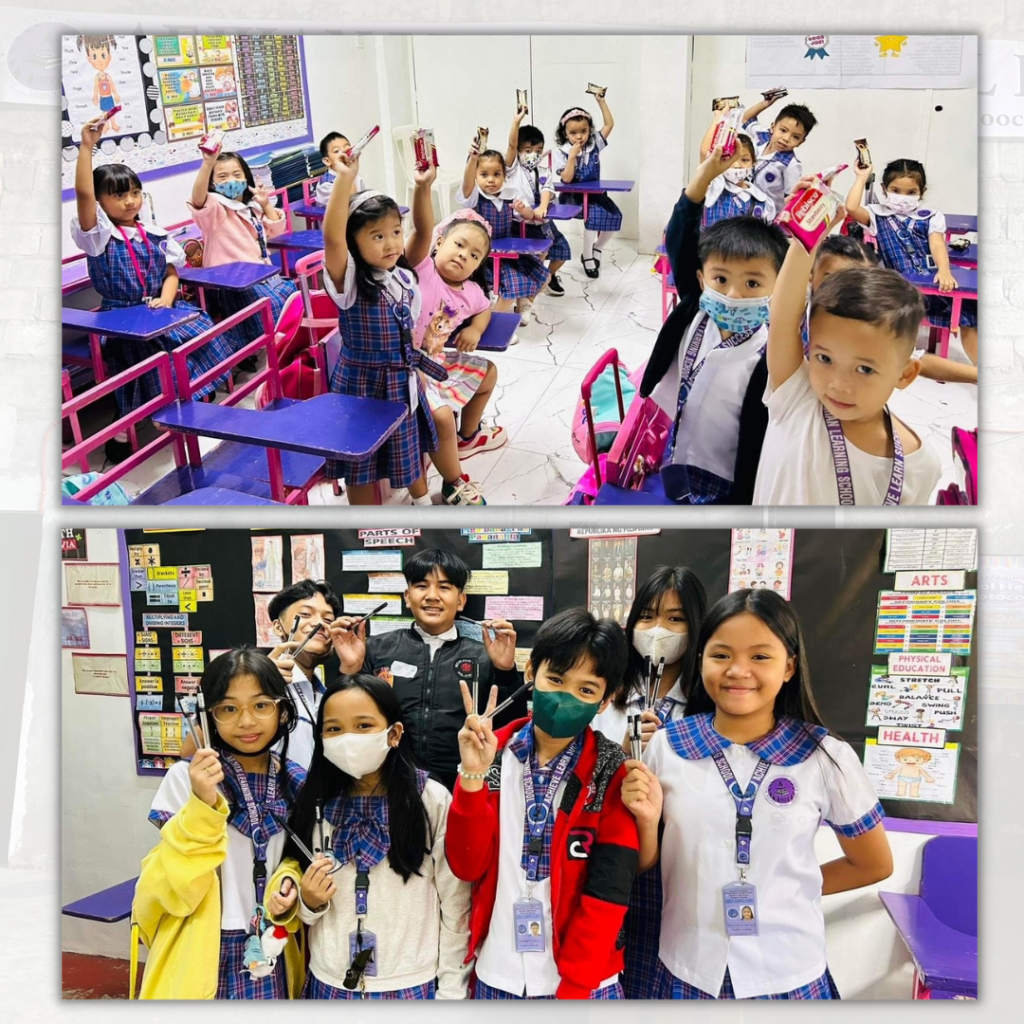 As BCI Central's social responsibility arm, FairBuilding Network continues to live its mission of overcoming poverty and improving the lives of Filipino communities, families, and children through more sustainable opportunities and initiatives.