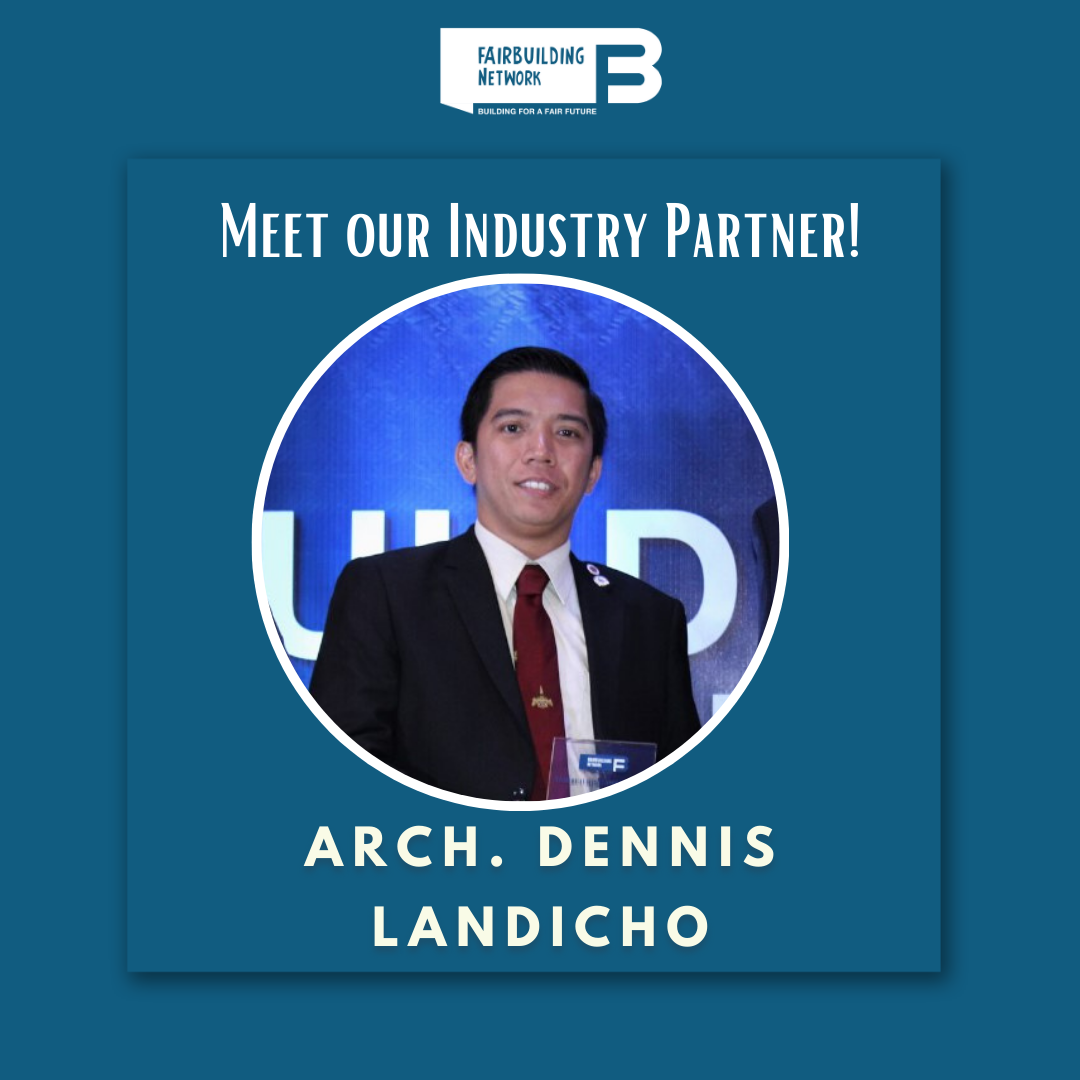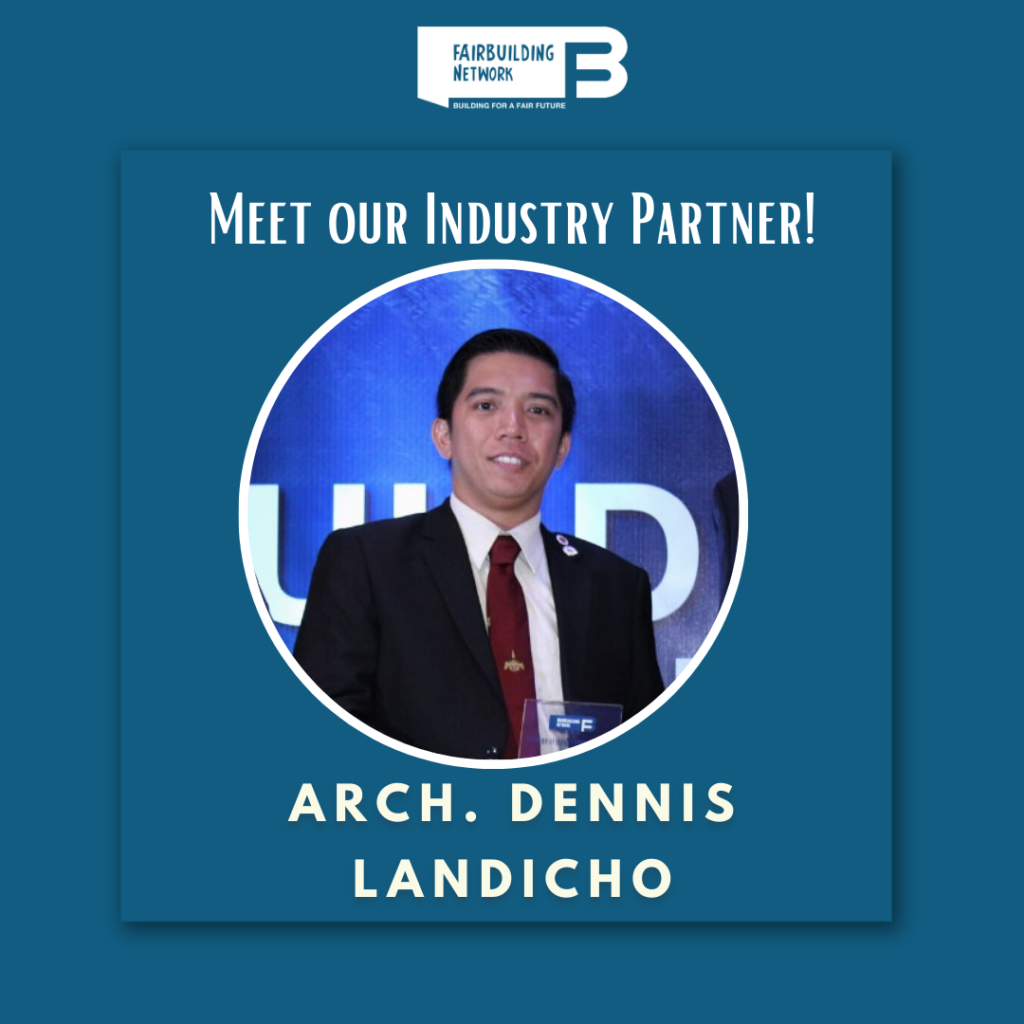 We would like to commend Arch. Dennis Landicho, one of FairBuilding's industry partners, for his generous and active support of FairBuilding projects.
Architect Dennis, joined FairBuilding Network as part of SternBuild Corporation, but now he recently signed as a Partner Architect with the goal of helping our Social Building Developers. Last year, he offered his services (concept design) to one of our NGO partners.
Arch. Dennis has continuously offered his services and expertise to our Social Building partners that are in need of architectural designs, concept drawings, and plans. From the FairBuilding Network team, thank you for making a difference!