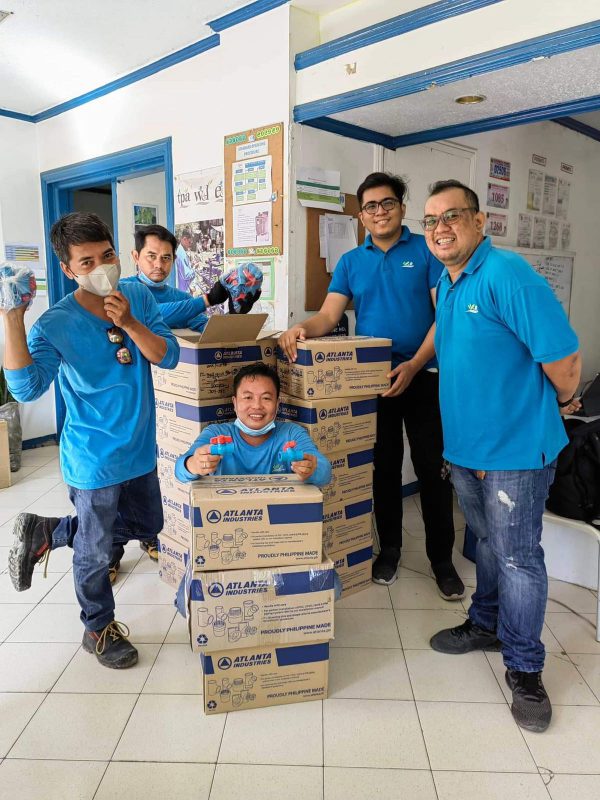 Atlanta Industries, one of the leading PVC manufacturers in the Philippines, has donated PVC Fittings worth Php 100,000 to Fairbuilding Network's Social Building Partners as they continue making a sustainable difference. Six (6) NGOs with ongoing construction projects were able to acquire their items, namely: 
E&V Water and Life – maintenance of existing water networks as part of their WASH response to urban poor communities

 

CCT Kaibigan Ministry – improvements of the resettlement site's water tanks and drainage system

 

Bahay Tuluyan – repairs and maintenance of their five (5) properties across Luzon

 
Concordia Children's Services – replacement of water pipes in their child-caring agency office

 

Vincentian Foundation – construction of their 2- model housing unit

 

Foundation for These-abled Persons Inc.  – repairs and renovations of their housing projects and training center

 
Through Atlanta's generous donations, the developments of these six (6) construction projects—varying from water distribution, plumbing, drainage systems, and improvements/construction—will continue to progress. Cheers to Atlanta for making a difference through its products! 
To know more about Atlanta and its products, don't forget to check their website: https://www.atlanta.ph/. Also, follow them on Facebook and Instagram for more updates: 
Facebook: facebook.com/atlantaindustriesincorporated 
Instagram: @atlantaindustriesofficial