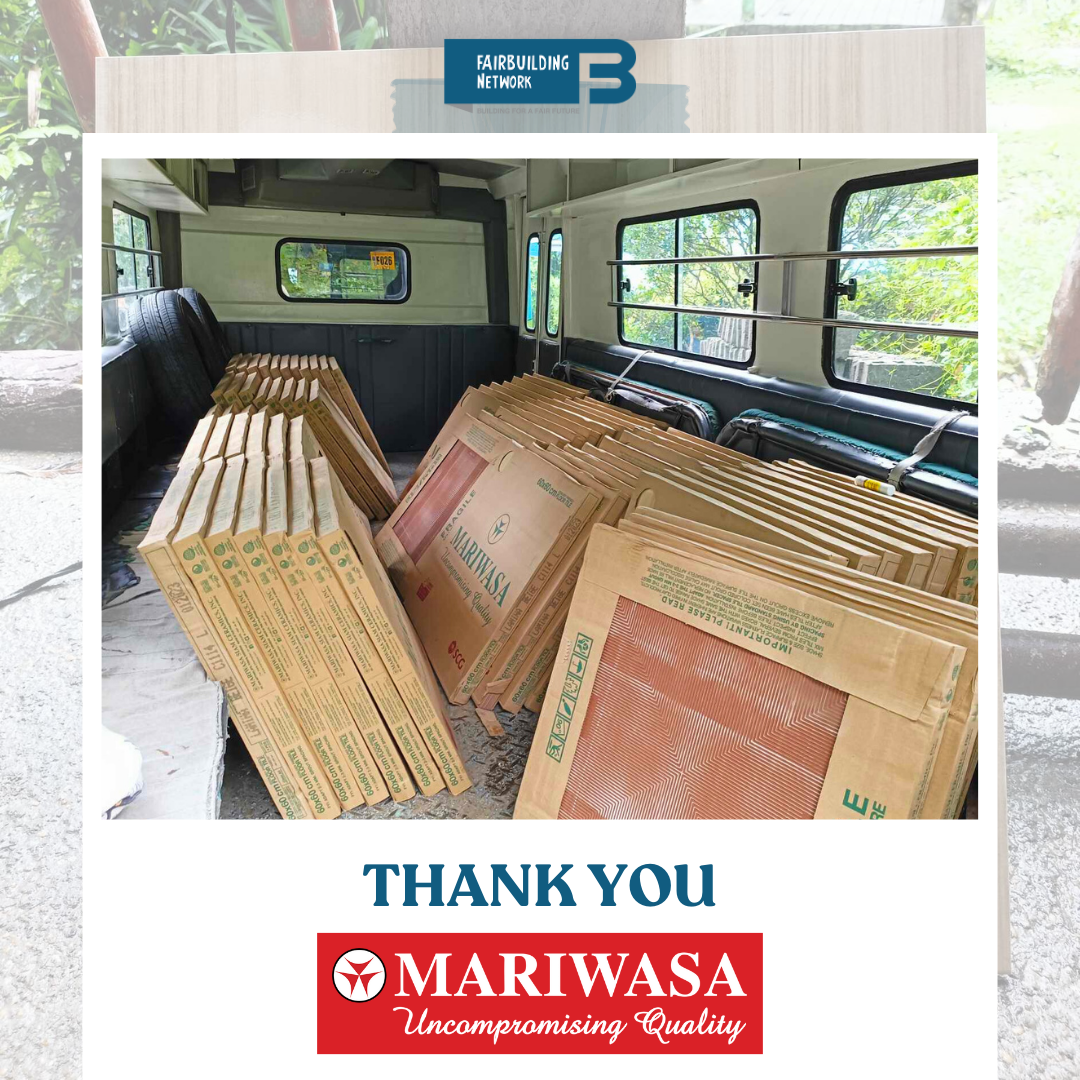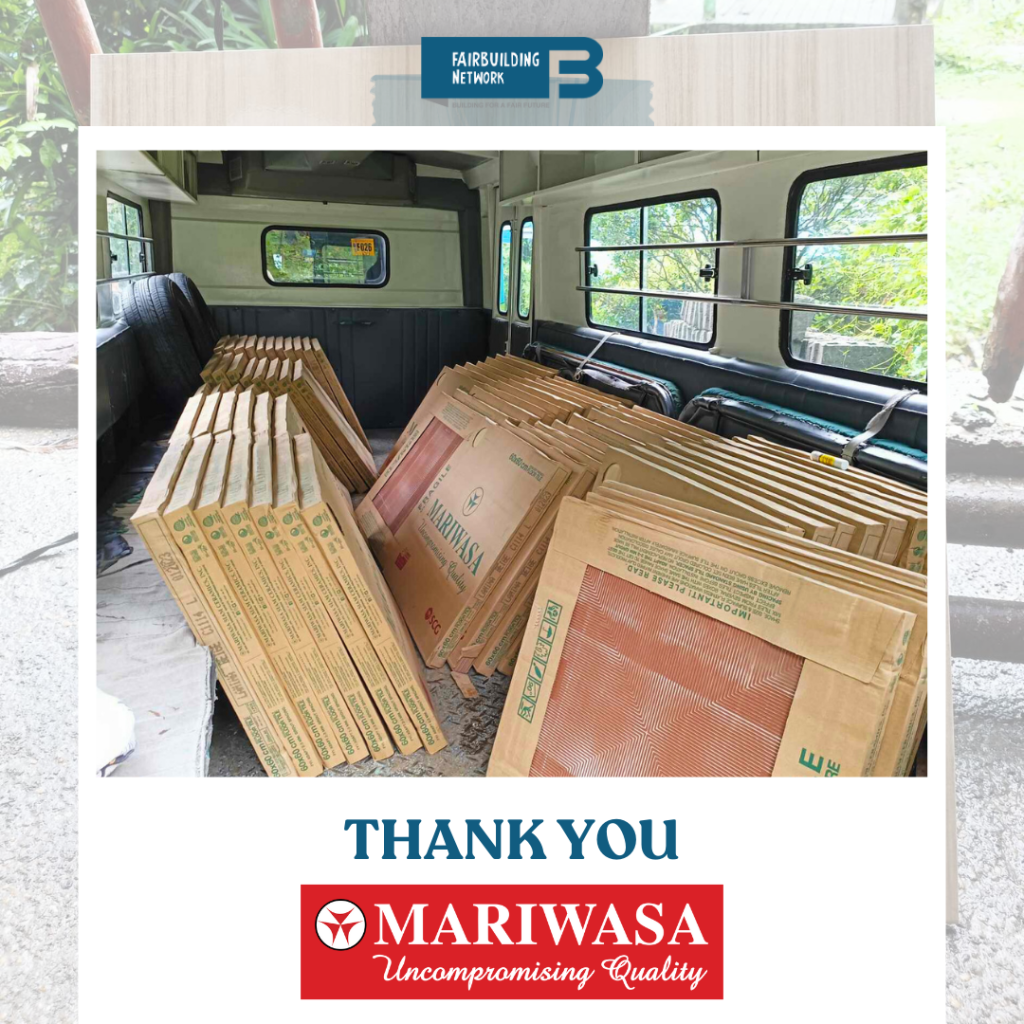 Last August 2023, Mariwasa Siam Ceramics, Inc., one of the country's leading tile brands and manufacturers, generously donated tiles worth ₱91,000 to Fairbuilding's Social Building Developer, Bahay Tuluyan for their ongoing renovation of a retreat center in Lipa, Batangas.
As one of FBN's industry partners, Mariwasa donated 517 tiles through FairBuilding Network, enabling Bahay Tuluyan's project to put more funds towards building other furnishings and its completion. The retreat center mentioned above will serve as a safe place for children and youth under Bahay Tuluyan's programs and activities to aid their recovery from various forms of trauma. After this project is completed, 500 Filipino children will eventually be supported in their journey of healing and recovery.
Bahay Tuluyan has been an FBN Social Building partner throughout the years, acquiring construction materials and services from various FBN Industry Partners for the benefit of Filipino children, youth, and families.
Let us continue to make a difference in a more sustainable approach. Join us in FairBuilding Network, and let's build a fair future, one project at a time!