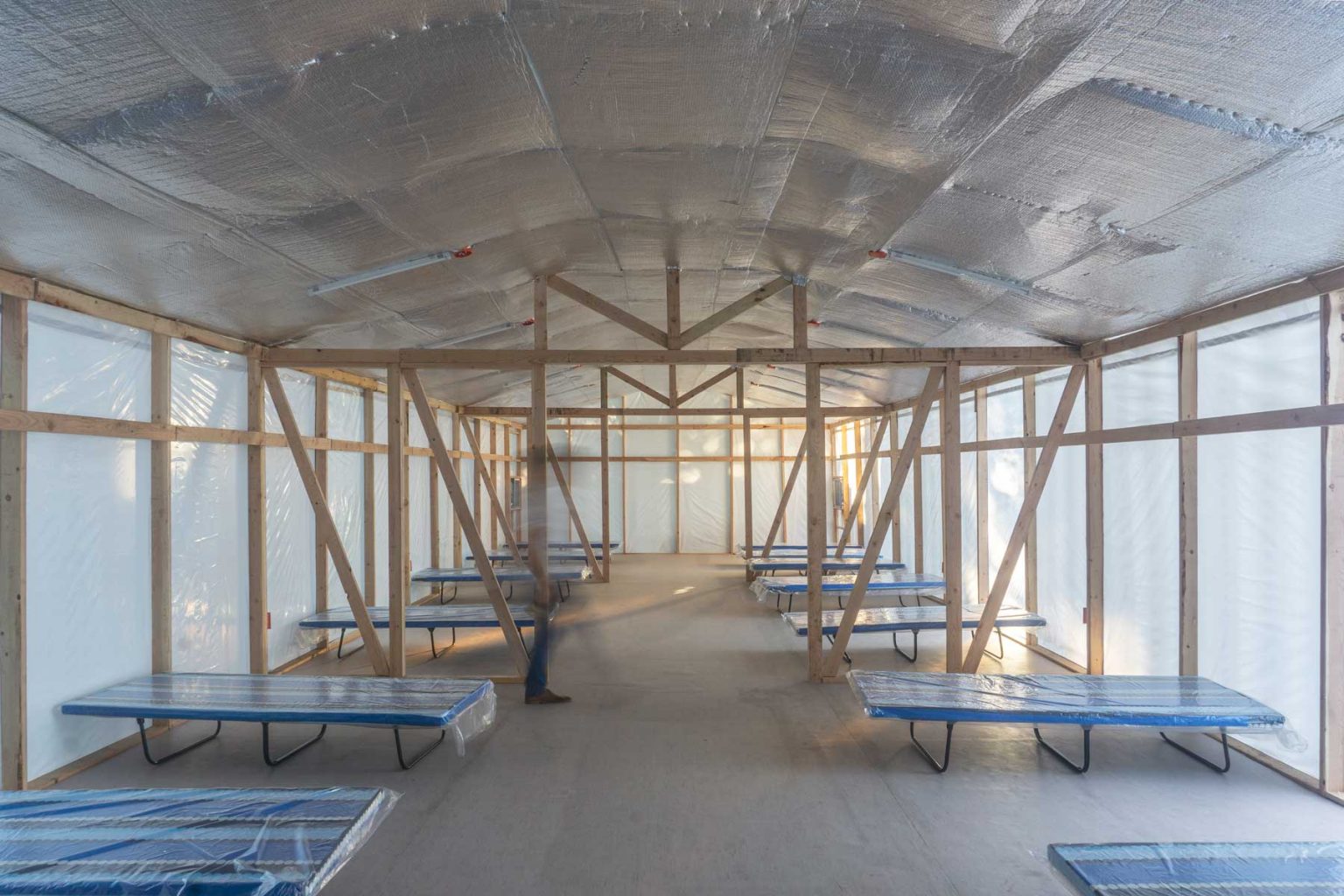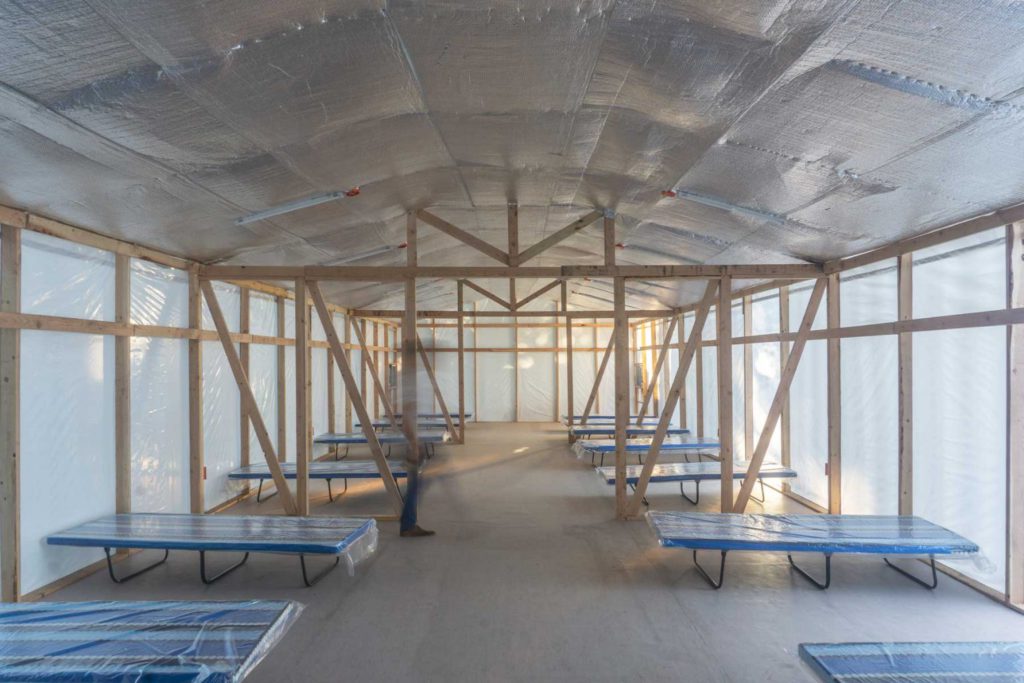 One of the companies that initiated this EQF construction project is WTA Architecture + Design Studio which has worked in a wide range of projects, from retail shops and residential interiors to master planning commercial and institutional developments, and now the firm has grown to include interior design and engineering teams.
As hospitals around the world are reaching their capacity, the architecture and design community is developing new alternatives to fight COVID-19. In order to build 60 Emergency Quarantine Facilities (EQF), WTA was inspired by their pavilion developed last year, part of the Anthology Festival.
Each facility measures 6x26m and will have 15 beds and two toilets. Patients and healthcare workers will have different entrances with doctors having their own external testing box to check patients without having to go inside the facility. Airflow is directed one way from front to rear with side vents that discharge air away from each bed and prevent recirculation.
WTA has successfully secured and sourced out resources to fund 22 Emergency Quarantine Facilities (EQF). The construction period of Batch 1 with 22 EQFs is from 28 March 2020 to 9 April 2020. For Batch 2, the EQF Team is currently studying all letters of requests and location sites received and forwarded, while the construction of EQF – Batch 1 is ongoing. To help or donate for the project, you can visit their website here.